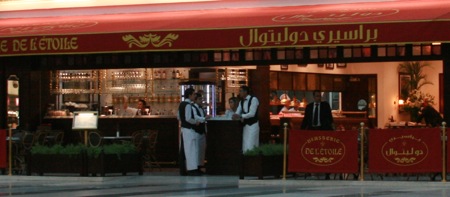 We had lunch at Brasserie de l'etoile. It's a new french restaurant in the Avenues mall, phase II. The place looked and felt french, even the music played was perfecting the french mood.
However, The mood they were trying to set did not help my dish one bit. My dish was good, going by the Kuwaiti standards, but if I were to judge this restaurant and compare it to real french ones, I'd say they need to take a closer look at some of their dishes and concentrate on getting the flavors right.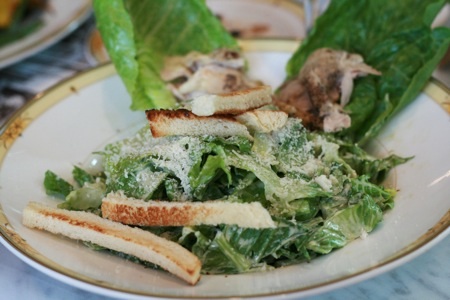 Chicken caesar salad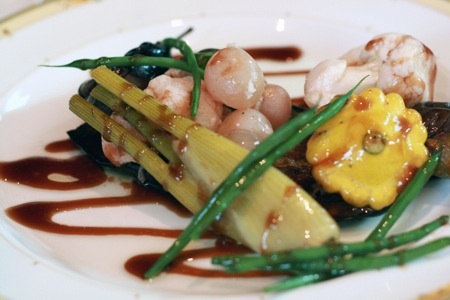 Grilled eggplant salad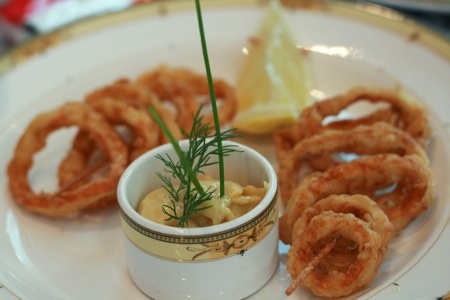 Calamari. Very good.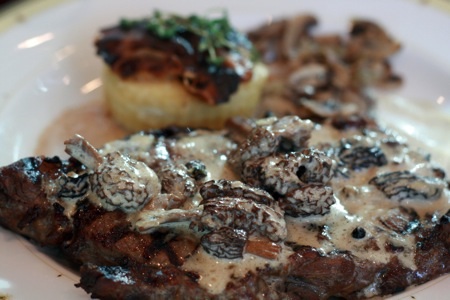 My steak
I ordered a ribeye steak with morels sauce and a side of fries and pomme gratin. The steak's sauce, the morels sauce, one of the best sauces you'll ever going to taste (if you were ever in france, you've got to try it), was butchered. The morels mushrooms (one of the more expensive kinds of mushroom) was gone to waste.. it tasted awful. And don't get me started with the fries, it was a joke.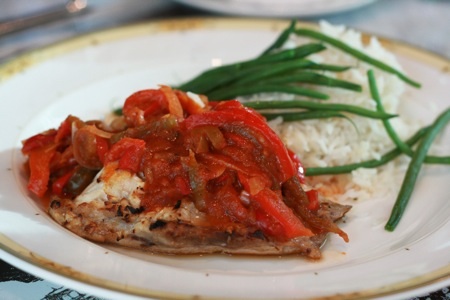 Grilled Hamour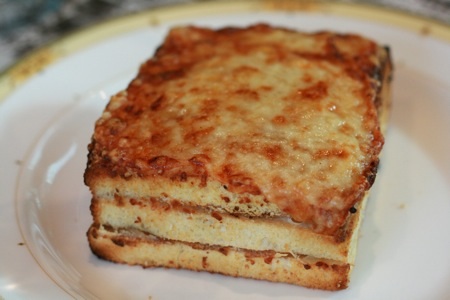 croque monsieur (toast, cheese and turkey)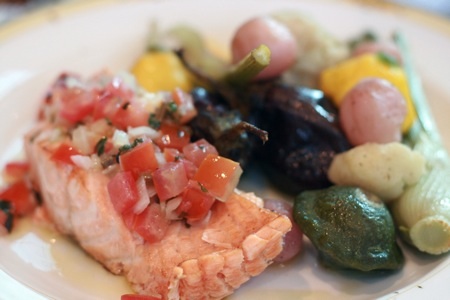 Baked Salmon with sautéed vegetables
The rest of the orders, and the rest of my family seemed pleased with their dishes. Mom loved her dish, the baked salmon with sautéed veggies (I took a bite and thought it was very good too). By the end Mom was praising the restaurant.
I'm a bit harsh (my opinion was based solely on my main dish) coz I was expecting a real french lunch, the atmosphere they've set implied so, but to come so close to a french experience in Kuwait, and then have the food be so so.. I couldn't help but get disappointed.
This entry was posted on Tuesday, May 19th, 2009 at 1:25 am