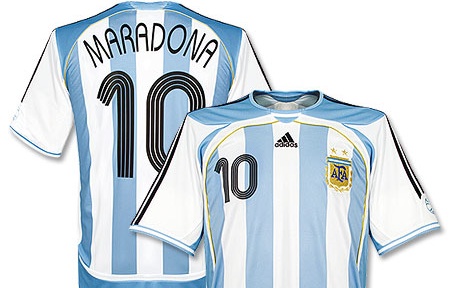 Maradona is going to launch his first sports cafe in Dubai sometime next year. The cafe is going to have an all football theme and is developed by "UAE property tycoon Sulaiman Al Fahim, architect of last year's Manchester City takeover."
Excerpts from the article:
"The café – modelled on the Planet Hollywood concept – will feature memorabilia from the Argentinean footballer's career, and also include items from other soccer stars such as Brazilian heroes Pele, Zico and Dunga.
Maradona's cousin Remigio Martin Maradona told Arabian Business: "It will be a football café featuring themes from many football greats, not just Maradona.
It will be dedicated to soccer, with screens showing World Cup goals, and shirts, balls, gloves and other items donated by people like Pele," he added."
Thanks loco
This entry was posted on Tuesday, May 26th, 2009 at 4:40 pm