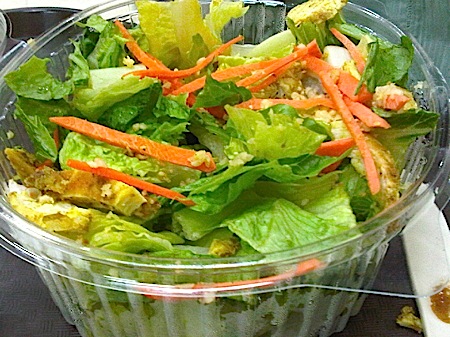 Just got an email from HNM's friend and i will let her say what she's got to say from A-Z:
"One day in the Arts college-Kaifan (KUNIV), I was really starving for any bite of food. I saw this new thing called the Thai-something salad. The brown dressing looked fairly dreadful and I got woozy a little bit because of its highly unusual colour and odour; "it was the most dreadful thing that could be eaten", I thought, well, little did I know! I mean, I can understand a bug's need to eat, and to eat healthy nonetheless, but why do we have to share the same salad dish?! Is it too much to ask for? Yes it is the truth; you can't deny it; you can run from it, you can go and hide in Africa from it, but it's not going anywhere: "THERE WAS A DEAD BUG IN MY SALAD!".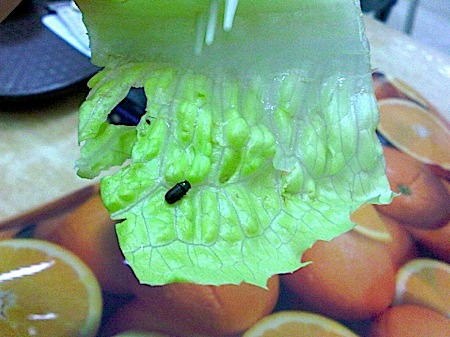 BTW they have also talked with Caribou Kaifan's branch manager and he denied it, he refused that their salad has a bug!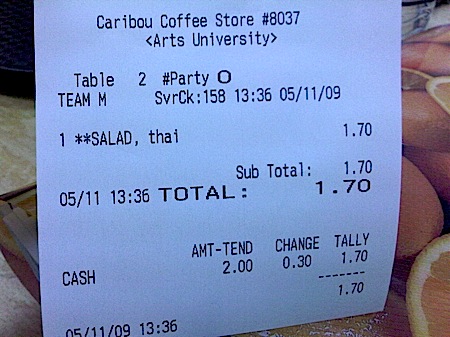 Any way i just want to thank HNM's freind for sharing this with us and feel free to comment if you've got any idea/way to advice her.
This entry was posted on Monday, May 11th, 2009 at 11:29 pm