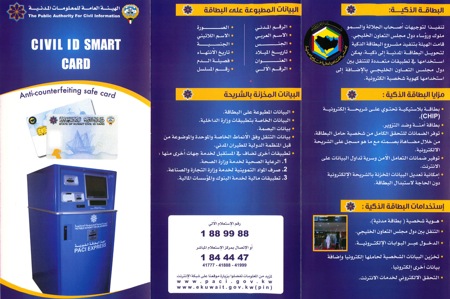 The new Smart civil Ids are going to be distributed on June, according to AlRai newspaper's source, firstly to Kuwaiti citizens to test it's efficiency for a year, then start distributing it to the foreigners.
The cards will be distributed through automated machines located in The public authority for civil information (Alhay2a Al3amma lilma3lomat almadaniya). This card is going to help ease the traveling process between GCC countries and also help the governments track down those who are wanted by the law. It will include information about the person's finger prints, birth certificate stuff, driver's license and can also be used as an identification tool for banks.
They're saying it'll be ready by THIS coming june….
Thanks Khalid
Picture taken from Kuwaitpaperdump
This entry was posted on Thursday, May 28th, 2009 at 8:30 am