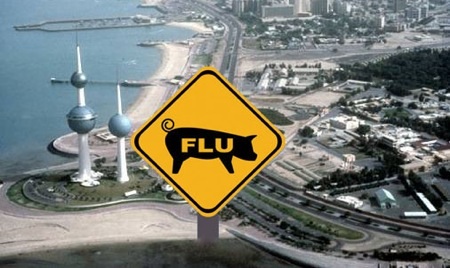 Just checked Mark's blog an found out about this very concerning news. I did some googling anf found out that the disease, according to the officials, haven't spread among the civilians, yet, just the unspecified number of US troops, and that the patients are being taken care of and some have been deported back to their country.
From ABC news:
A number of United States soldiers who passed through Kuwait have swine flu, a health official says, adding there are no cases among Kuwaitis.

Undersecretary of Health Ibrahim al-Abdulhadi told the official KUNA news agency the unspecified number of soldiers were immediately isolated at the US base in Arifjan, 70 kilometres south of the capital.

He said they were given the necessary medication and that most had left the country.

An unspecified number of others were kept for treatment at the base hospital. No details were given on their condition.

Mr Abdulhadi said Kuwait itself was free of the disease.
This entry was posted on Saturday, May 23rd, 2009 at 10:43 pm