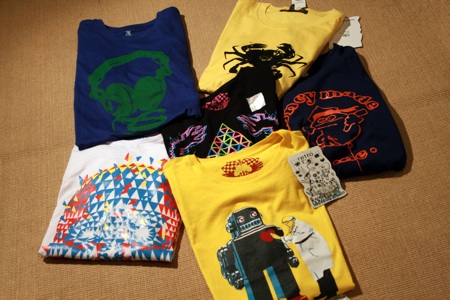 I parked right infront of Centre Point Fahaheel when i finished from the diving class, and passed by twice before going in. I was looking for shorts, I don't go there usually because the place isn't as inviting as other places are, especially the Fahaheel branch. But I'm glad I went in this time.
Guys the shirts in there are very colorful and summery. Funky is a more suitable word, and they're dirt cheap! Most cost less than 4 KDs, one of them was only 2 KDs! I ended up with 6 shirts for less than 23 KDs. I didn't know I was a 7azra that much 😛
They're extra cool. I wouldn't wanna miss out if I were you.
This entry was posted on Saturday, June 27th, 2009 at 8:25 pm