Since the last month i was in a blue amber mode, so i was busy contacting some sellers for making blue amber misbah, I even bought 2 rocks of blue amber to get it done here in Kuwait, at that time my wife was watching me quitly until i decided to get into the second step which was buying a new misbah from one of my online friends, which was kind of very pricey. At that point specifically before transfering the amount of money to my friend, my wife saddenly says WAIT! dont buy it… i said to her why? she said open the drawer and look there.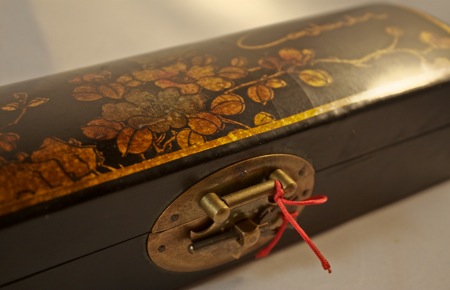 I've opened it and found this.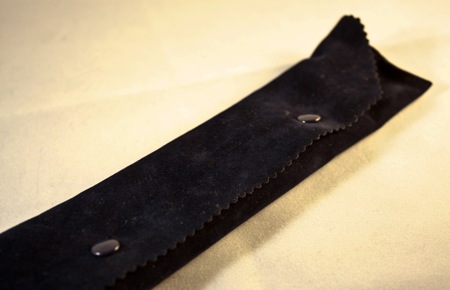 i opened the box and found this.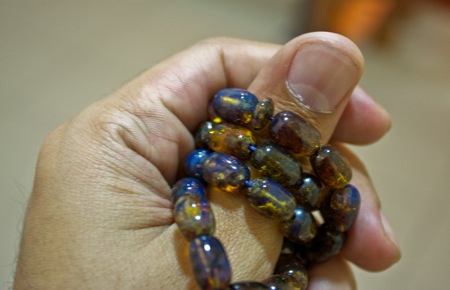 It was blue amber misbah! ( a dark blue which was the one i keep reading about it many times)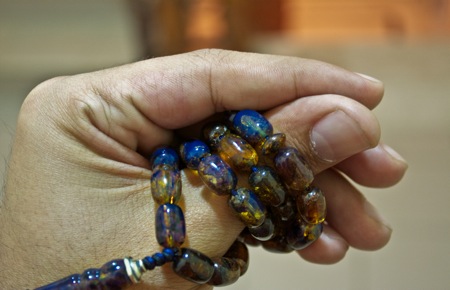 Look how beautiful it is.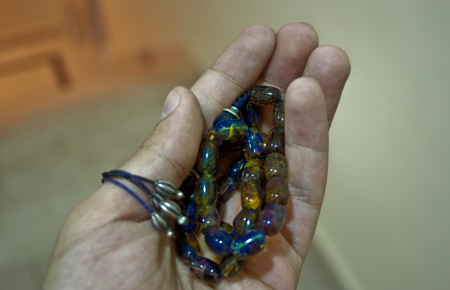 So my actual birth day is 3rd of Sep. and my wife was planning on giving it to me in Sep. but i ruined it again 🙂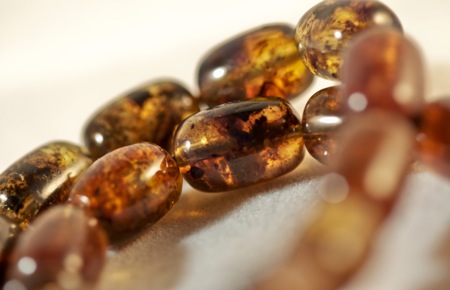 A massage to Hermann Dittrich:
"First of all i just want to thank you for your offer, but you have to blame my wife now :)"
By the way if any one want to see my old blue amber misbah you can click HERE
This entry was posted on Thursday, June 11th, 2009 at 11:55 pm