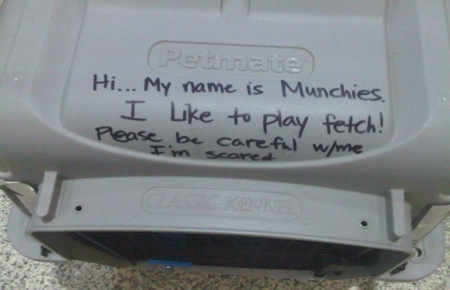 "Hi… My name is Munchies. I Like to play fetch! Please be careful with me, I'm scared" this what was written on the dog box which INM saw yesterday when he was at the airport, it belongs to a western guy who got rejected by KLM airline coz they don't ship animals on their airplane, and guess what? the guy also refused to travel with them since they reject his dog. since i'm not familiar with all this is it only KLM who rejects pets onboard ?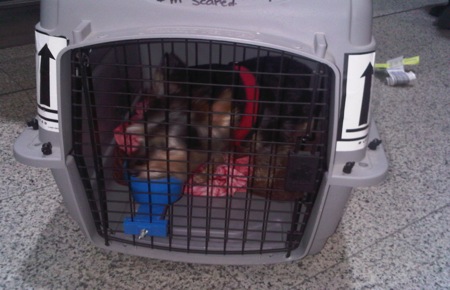 this is Munchies, he's so cute 🙂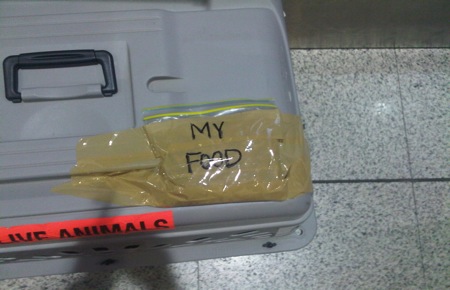 His food also with him.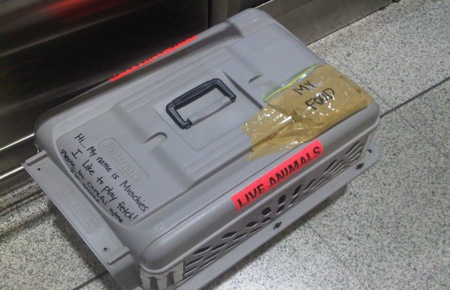 Thanks INM
This entry was posted on Monday, June 1st, 2009 at 11:35 pm