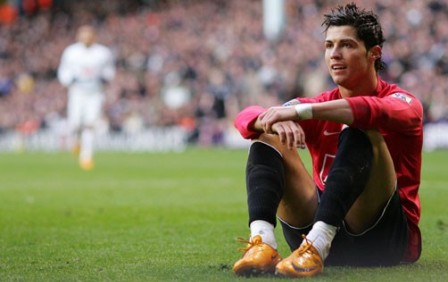 "Manchester United have received a world-record, unconditional offer of £80million for Cristiano Ronaldo from Real Madrid," read a club statement.
"At Cristiano's request – who has again expressed his desire to leave – and after discussion with the player's representatives, United have agreed to give Real Madrid permission to talk to the player.
"Matters are expected to be concluded by 30 June. The club will not comment until further notice."
Ronaldo's future at United has been the subject of constant speculation with Real trailing his signature for the last three summers.
Real have now agreed £80million offer for the Portuguese ace and United have given the World Player of the Year permission to talk to the Spanish titans.
Ronaldo will now head to the Spanish capital to hold discussions with Real and undergo a medical.
Real have already snapped up Brazilian superstar Kaka in a world-record deal, but a move for Ronaldo would eclipse that deal.
Thanks Fawaz
This entry was posted on Thursday, June 11th, 2009 at 12:30 pm