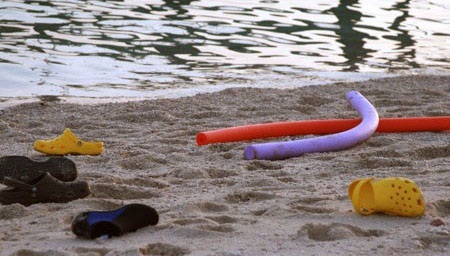 We went to Garoh island last weekend, it was my first time to go to Garoh, and let me tell you how would you feel if you ever went there:
1-On the way there and just before you get to the island, the sea will smell like you're at a gas station. The sea reeks of gazoline. Big circles of transparent oils are floating everywhere. And just so you know, thats why it was called Garoh. Garoh is a word derived from Gar, which somehow meant Oil/Petrol long time ago.

2- Then you'll see this little land sticking out of the sea. Huge dissappointment. It looks like it would get submerged any second.
3- Then when you get real close and see how crystal clear the water is. How colorful the rocks and fish are. Only then you'll be relieved from wasting 35 minutes on the boat (from AlZour it takes about 30 minutes. It takes longer if you were coming from somewhere closer to Kuwait City).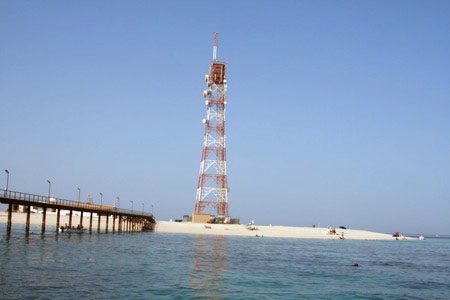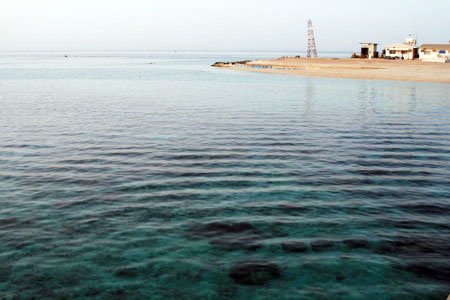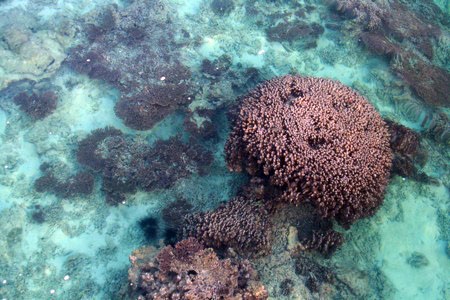 The water is crystal clear. This huge "rock" wasn't sticking out of the ware, and I was taking this picture from 4 meters high. (I'm calling it rock coz I don't know what is marjan in english).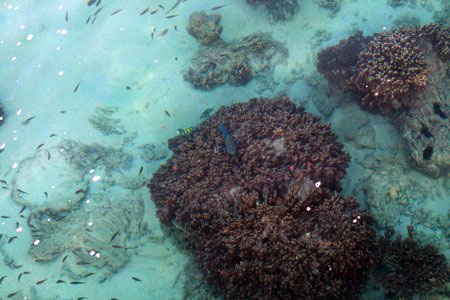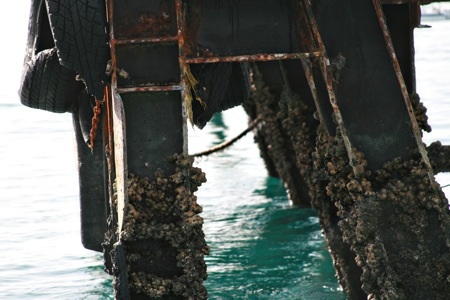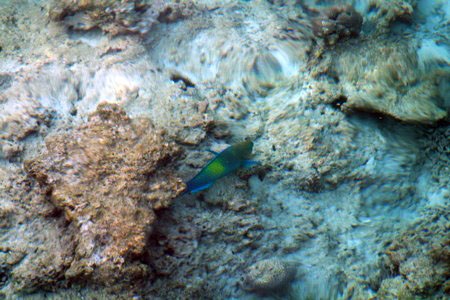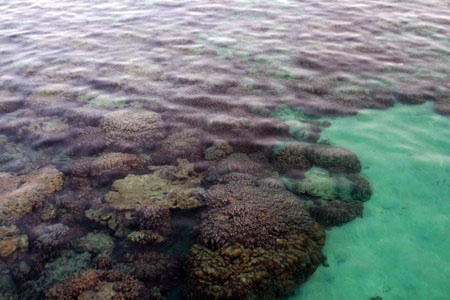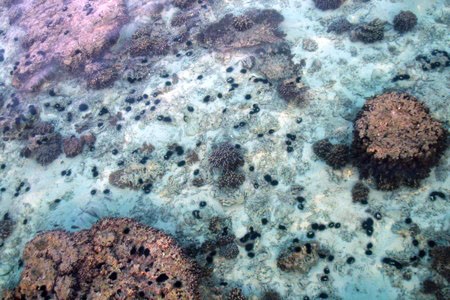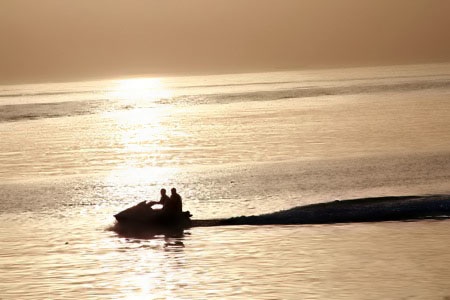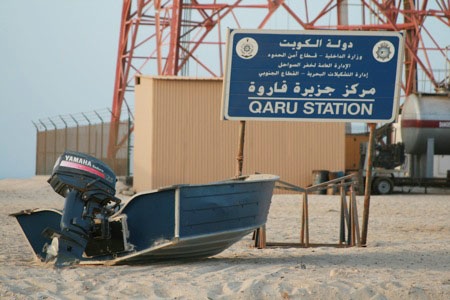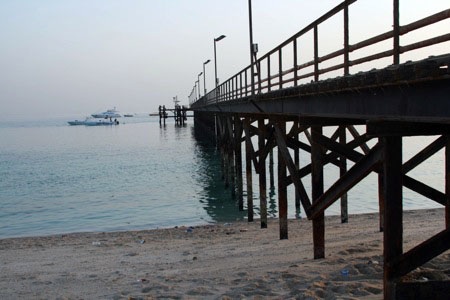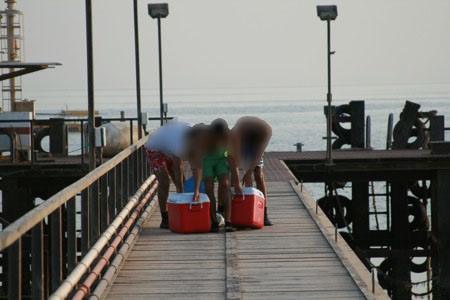 Carrying lunch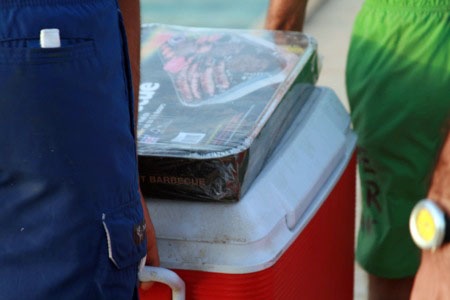 The disposable griller and some frozen burgers along with chocolates and a watermelon 🙂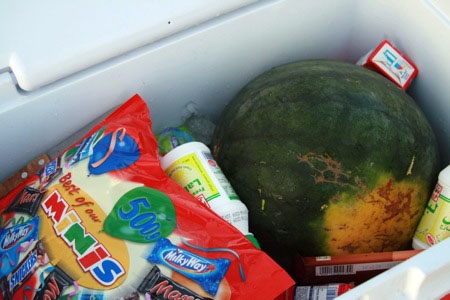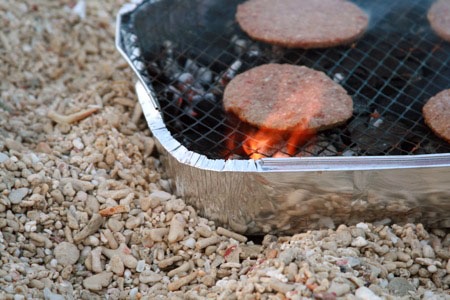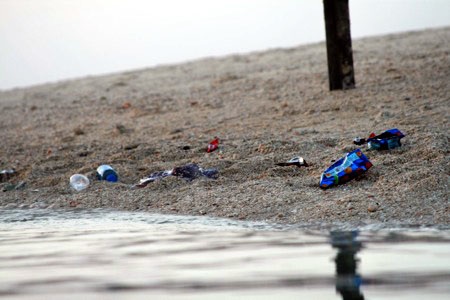 A sad sight.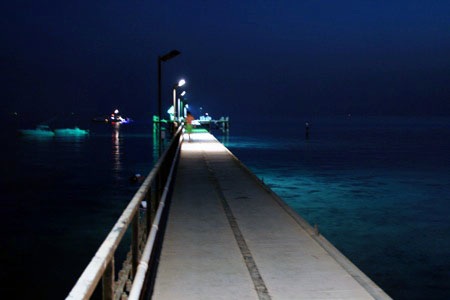 And then it was time to go home. Garoh island might be disappointingly small, but it was worth it. Swimming there in the cold waters was so very refreshing, and I can't wait to go back there.
This entry was posted on Wednesday, June 10th, 2009 at 8:05 am