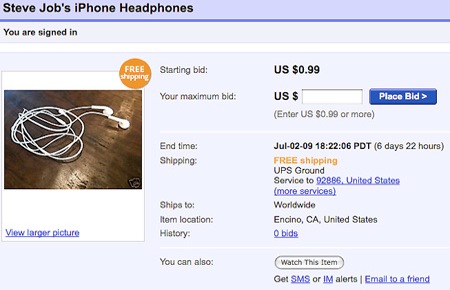 According to the seller,
"These are Steve Job's personal use headphones for his old iPod Classic. I work for Jonathan Ive as his secretary. When Mr. Ive had a meeting with Steve Jobs about 4 or 5 months ago, Steve Jobs dropped his headphones and didn't notice. So I took the headphones with me."
So do you believe it?
This entry was posted on Friday, June 26th, 2009 at 11:20 am