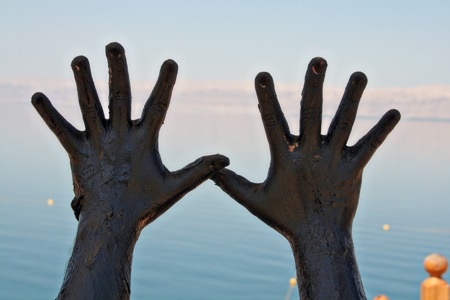 I'm back! Burned and peeling 😀
Seriously I've never been sun burned like this before.. it hurts! I bought an after sun cream and it's not working. I can't move and can't turn, and it took me well over 5 minutes to wear a shirt!
Anyway, the trip was amazing, You've got to visit the dead sea, it's beautiful and luxurious. Go to Kempinski, not to movenpick and not Mariott (saw them both and they don't hold a candle next to Kempinski). Oh and You might wanna skip everything that is not IN the hotel.. Amman and the surrounding areas are kind of dull.
I'm going to write a big post with lots of pictures about the dead sea soon, so stay tuned.
This entry was posted on Saturday, July 25th, 2009 at 11:03 pm