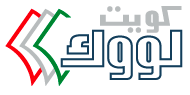 I think this site will be useful coz it can provide you with the name and the phone number for whoever you're looking for.
From there site:
"With Residential Search you can look for any residential telephone number in Kuwait by typing the person name or any part of it. To be more specific you can select the governorate or area after making your general search"
In order to get the name you have to write the number in Arabic.
Thanks 9K2HN
This entry was posted on Wednesday, July 1st, 2009 at 10:50 pm