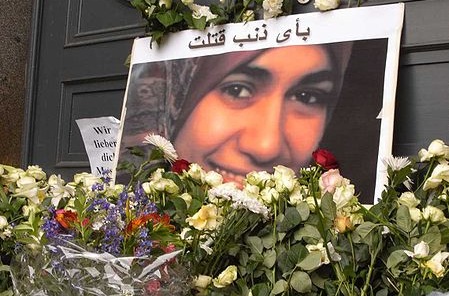 It's been a while since the death of Marwa Alshirbini, the hijab martyr, as they refer to her now, but the incident still lingers and comes to mind every once in awhile.
Marwa AlShirbini was killed in a court room in Germany, her killer is Alex W. He was on trial for cursing and yelling offensive words at Marwa when she was with her 3 year old child at the play ground in dresden, Germany.
On the first day of trials he openly stated "You don't have the right to live here." and on the day of the appeal, at the court and right infront of the judges, he jumped Marwa and stabbed her 18 times, Killing her right in front of her husband and child.
When the police intervened, they shot Marwa's husband in the leg, thinking he was the criminal, but then after overcoming their prejudice, they arrested Alex, the Islamophobic.
This entry was posted on Monday, July 13th, 2009 at 5:55 pm