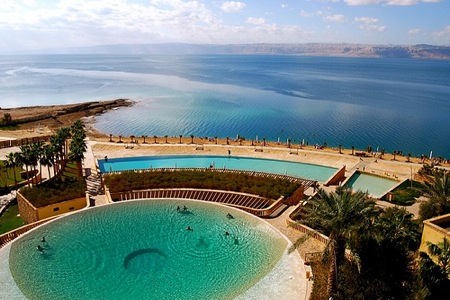 I'll be going to Jordan this weekend. To the dead sea to be specific. We booked a hotel by the sea.
This is going to be my first visit to Jordan and my friend hasn't been there either. We're going there mainly for relaxation. The daily routine is killing us and we need a change. We'll try and enjoy the sea, swimming, mud stuff, relaxation and massages… basically minimum muscle movements.
Then I think we'll go discover other interesting places in Jordan. We're looking for old souks, old streets.. you know get an idea about the culture and ofcourse the food.
You may ask why the dead sea? why Jordan? well.. Because the lovely people of Kuwait left us no other options! all the tickets are booked for this weekend! 😛
This entry was posted on Monday, July 20th, 2009 at 11:27 pm