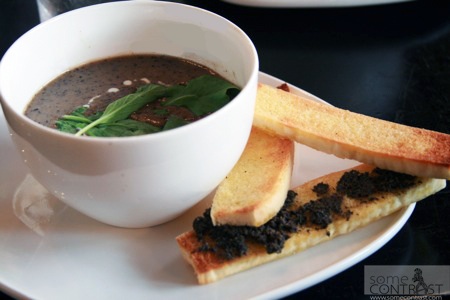 I didn't know there was a restaurant at The One in marina mall till HBZ mentioned it to me. We went there and had a mushroom soup, a burger, and a pasta dish.

The mushroom soup was phenomenal and the olive and garlic covered sticks went well with it.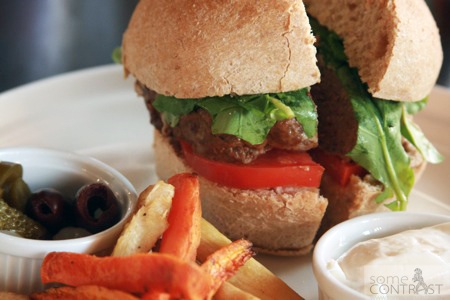 The burger unfortunately wasn't good. It was awkwardly big. The bun and the patty were very big. The ground meat they used tasted more like Kufta than a real burger, and it was a bit too dry. It's served with fried vegetable roots, which I guess means carrots and sweet potatoes, coz that was we got served.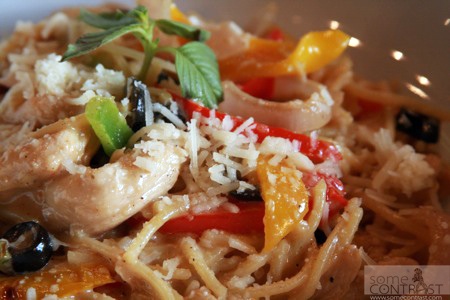 I thought the pasta was very interesting. It has lots of ingredients: big rings of onions, green, red and orange peppers, olives, chicken, cream sauce and parmesan. Some of the stuff in there is distracting, like the olives, I mean I can totally over look the peppers and onions, but the olives just take away from the dish and they're hard to avoid.
And the amount of chicken they put in there is a bit too much. I thought the pasta was good in spite of how odd it was.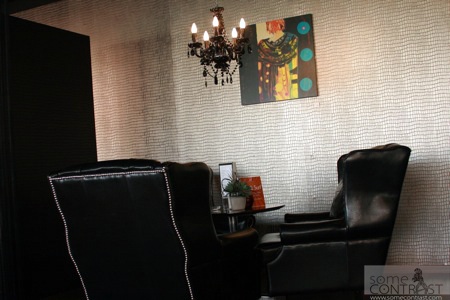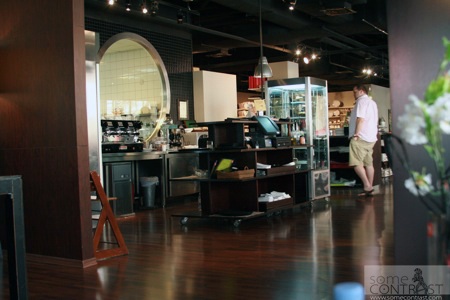 The place's got a relaxed atmosphere, cozy and not crowded. The service is good and I think even though we didn't end up with great dishes, they were special, at least I ended up eating something different than what I'm used to.
If you haven't been there already then go there if you're willing to try something new. Just stay away from the burger.
This entry was posted on Wednesday, July 29th, 2009 at 12:36 am