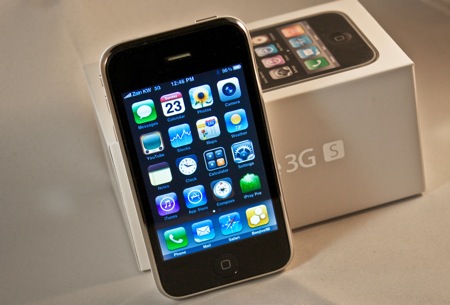 Yes, I'm back.. to my first love.. a couple of days ago I went to Electrozan to buy the iPhone 3GS 16GB which was more expensive by around KD15 compared to the net. They were offering it for KD289, for the officially unlocked one.
I used it for couple of days now and I will compare it to the 1st generation iPhone because that was what I had before, its much much much faster, got a real gps, 3G internet speed.. and many more things!
The only problem was that I did not want to lose any of the blackberry main features which were the push emails and BBM. 9K2HN reminded me of MobileMe service which solve the push email problem, since apple provide that service. And the BBM issue was then solved by downloading and installing BeejiveIM on the iPhone, it'll act like a BBM but in a different way; All of the BBM contacts should be signed in on Google Talk application, which is already in their BlackBerries, and they'll be online 24/7, thus enabling the push service from there. I know its a bit complicated but once you're done you won't notice the difference.
This entry was posted on Sunday, August 23rd, 2009 at 1:43 pm