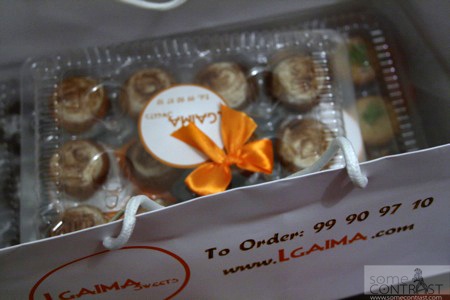 Lgaima sweets is a home business all about mini basbosas. The last time I wrote about them, their basbosas were good, but not great, but then I had their basbosas on more than one occasion over the last few months, and let me tell you that there was a great improvement in texture and taste; they mastered it.
Warning if you're fasting: Mouthwatering pictures ahead.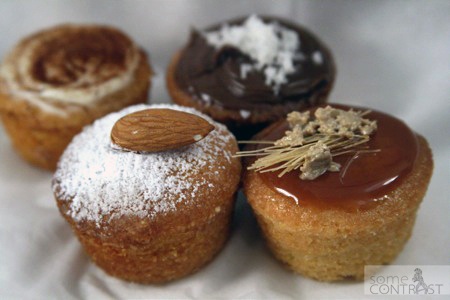 We were sent this bagful of mini basbosas containing the new Ramadanian flavors. We tried them all. There was:
1-The original.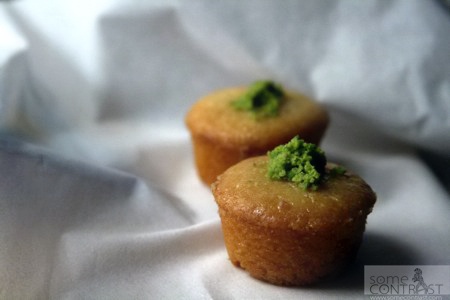 2-with Shi3riya and Rahash.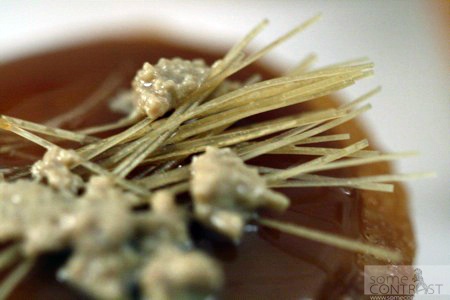 3-With Vanilla and Cinnamon.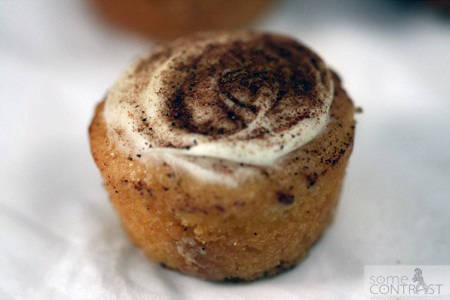 4-With Nuttela.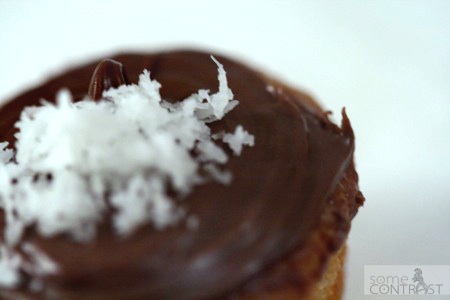 5-With powdered sugar & almond.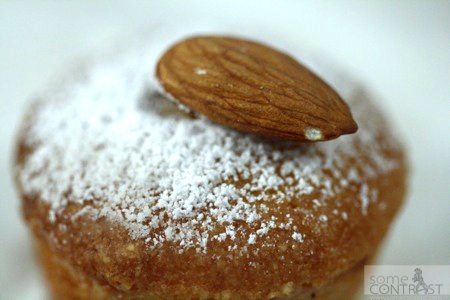 I liked that all the flavors were added on top only and not included in the basbosa itself, therefor preserving their original recipe, which is light and fluffy.
The vanilla & Cinamon, and the Nuttela flavors were my favorites, along with the original.
I think Lgaima sweets came a long way since the last time I wrote about them, slowly by surely, and if anything I think they did a great job turning this average Arabic sweet into something so much more appealing.
Great job! Highly recommended.
This entry was posted on Tuesday, August 25th, 2009 at 2:40 am