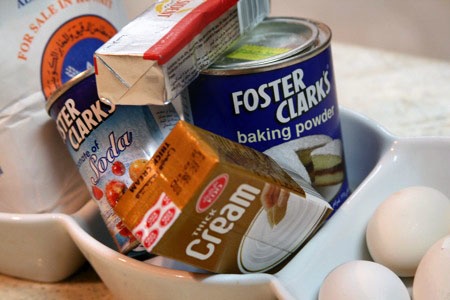 A note from Mom:
"Mbarak 3alaikom elshahar. This is a very easy recipe and suits every occasion. I like to bake this cake when I have a gathering; it goes well with tea or hot milk. I have one thing to say if you're going to use this recipe: Bake it yourself! o 3alaikom bil3afya 🙂 "
If you're fasting: Beware, Mouthwatering pictures ahead.

1 1/2 Cup of flour
3 Eggs
1 1/3 Cup Sugar
1 Packet of butter
1 Small spoon of Baking powder
1/2 Small spoon of Sodium bicarbonate
1 cup Sour cream
4 Aero chocolate bars (melted in half a cup of boiling water)
Mix all the ingredients except for the eggs, mix for a minute, turn up the speed all the way to 'high' and mix for 3 minutes. Add the eggs, let it mix for 2 minutes, then pour the mix into a springform pan and put in the oven for 50 minutes.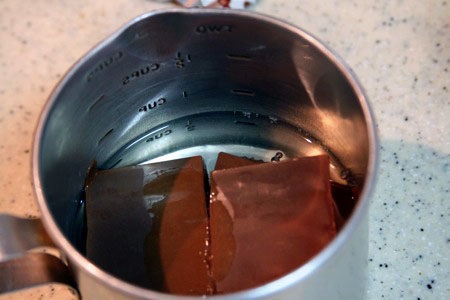 Melt the chocolate into half a cup of water, bring the heat up to boiling level.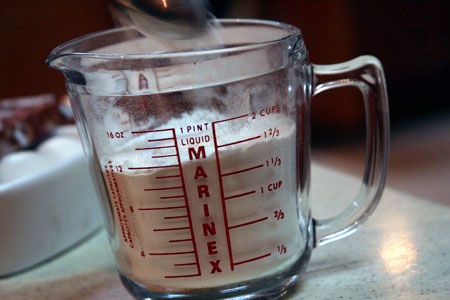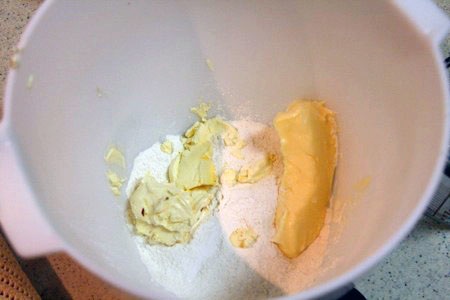 All the ingredients except for the 3 eggs.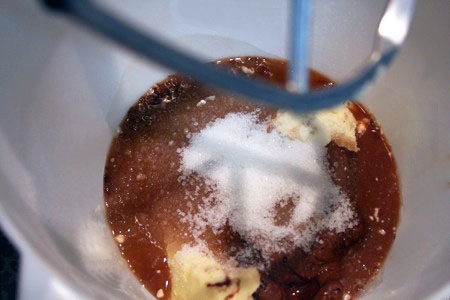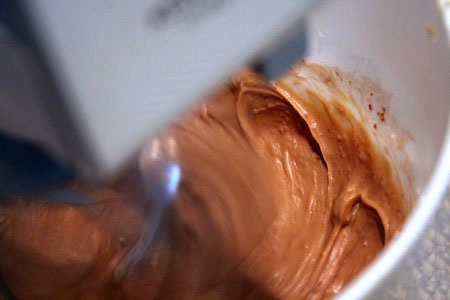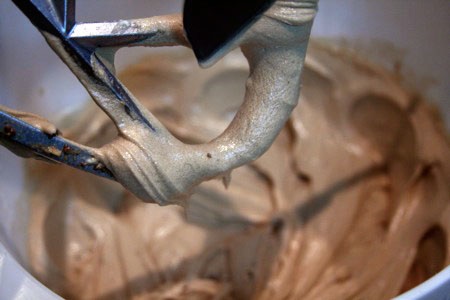 I like to be present during the mixing, the mix always smells so….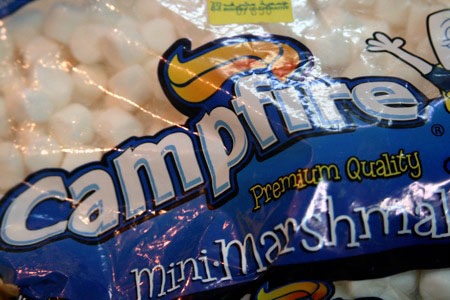 These mini marshmellows were a novel idea, a new twist, but they were for the topping only. Personally I prefer it without them.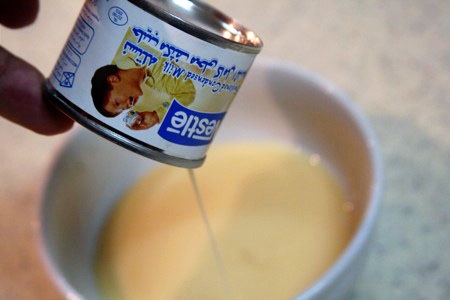 To prepare the topping, which is in my opinion a must, you need:
1 sweetened condensed milk (Nestle)
1 Egg yolk
1 sprinkle of vanilla
1 small spoon of starch (nisha)
Melt the above ingredients and add to cake's surface.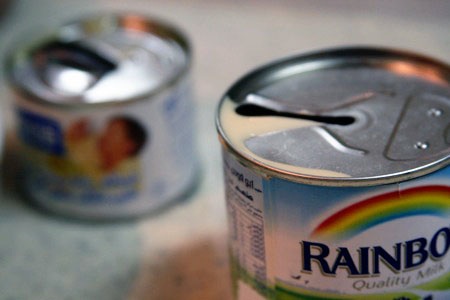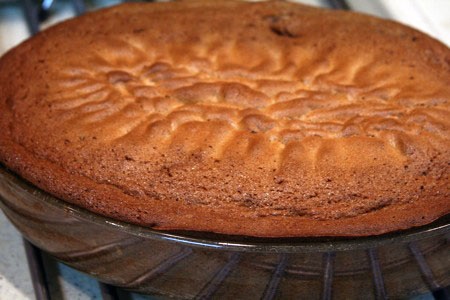 This is what it looks like after 50 minutes of baking in the oven.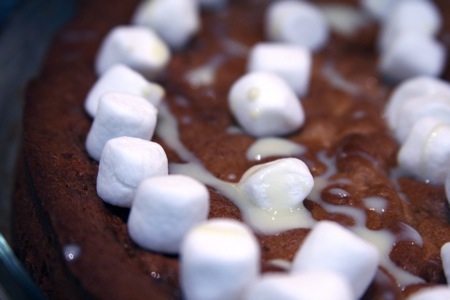 Adding the the topping sauce at the end makes it perfect.
et bon appétit!
This entry was posted on Thursday, August 27th, 2009 at 2:43 am