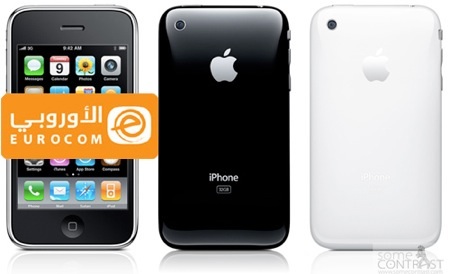 Listen up if you're thinking of buying the new iPhone 3GS. There is a huge cut in prices for the iphone at Euro Telecom (AlHatef Aloroby):
iPhone 3GS 16GB for KD 209
iPhone 3GS 32GB for KD 239
iPhone 3G 16GB for KD 149
To get this offer you have to:
Be a subscriber with Zain.
Have a Wiyana package (KD 9, 14, 19, 29 or the 49).
Get a Data plan.
There are 2 data packages:
KD 9 with 600 Kbps speed, 500MB monthly cap.
KD 14 with 7.2Mbps speed, 1GB monthly cap.
30 fils per MB if you exceed your limit.
If you're not with Zain, the offer doesn't apply. And it's available only at Euro Telecom.
The best piece of news yet: It's officially unlocked!
Update: iPhones are in store now.
This entry was posted on Thursday, September 3rd, 2009 at 1:48 am