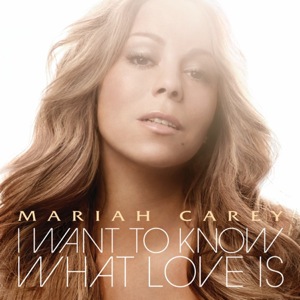 Mariah Carey does a cover of foreigners "I want to know what love is", and it's Mariah's second single off of her yet unreleased album, Memoirs of an imperfect angel.
I must say that this song is superb, going by the music scene today, this is one of the better pop songs of the year, and by far better than anything any of her peers have put out lately.
But, the song also has it short comings, one of which is the song's ending and length. Just as she was about to take us there with her voice; reach for musicality's heavens, the song's end comes so abrupt that it feels like something's missing. It is short and the intro, while sets the mood quite nicely, takes what could've been a valuable 30 seconds off of the song, which is frustrating.
There is always another way to look at it though: The short song and the hurried ending leaves the listener wanting more of it, therefor more spins at radio and hence a bigger hit.
Audio clip: Adobe Flash Player (version 9 or above) is required to play this audio clip. Download the latest version here. You also need to have JavaScript enabled in your browser.
This entry was posted on Tuesday, September 8th, 2009 at 11:57 pm