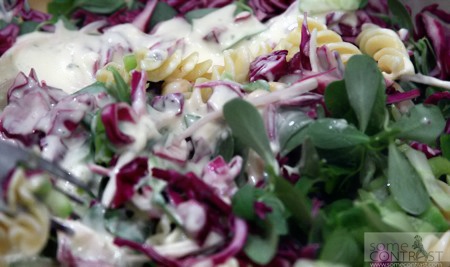 I don't mean to upset any of you, I'm just curious.
SOME girls, a lot of girls actually, go to restaurants and only order a salad. They eat half of it and then push the dish and say "I'm full / tshabe3 sala6at'hom". It happens a lot and it's kinda funny. Why go to a restaurant and just eat a salad? Are you dieting? Let's assume you are indeed dieting.. Why eat half of it? Is it really that filling?
I asked a girl and she said that she knows the "type", she said that some girls do that coz they feel more attractive acting this way. She also said that some girls do that and then order a real meal when they get to home.
My friend told me that his colleague has been married for many years, But to this day when she wants to eat freely at a restaurant she has to be with a friend, if she were ever with her husband she always settle for a salad and tiny bites here and there. She says she's too self conscious to eat what her heart desires when her husband's around
I know a lot of girls who are not like that though, so don't feel like I'm generalizing here. I just don't understand.
This entry was posted on Wednesday, September 2nd, 2009 at 3:18 am