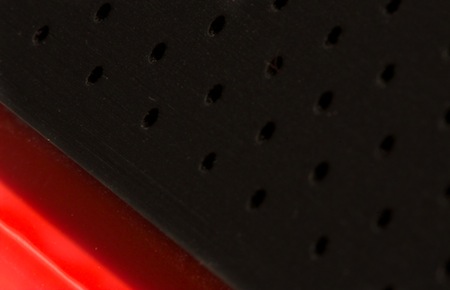 Every time whenever I travel to anywhere I miss my favorite shows and soaps, and at summer times it gets worse because we usually stay for a month or 2 away and without our favorite channels. So a couple of weeks ago I decided to search the net for a streaming tool that'd let me watch thr channels through the net and found out the SlingBox. For more pictures and video and information click below.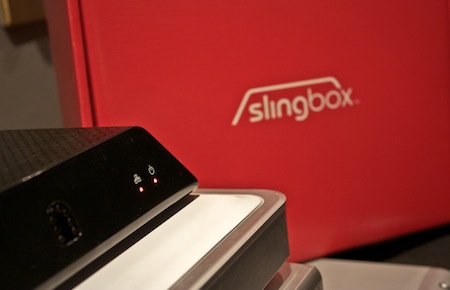 There were a few different Slingbox models, I was really only going to choose between two: Slingbox Solo (The one I ended up getting) and Slingbox Pro. The Slingbox Solo allows you to hook up to a source like DVR/Satellite box, DVD Player  etc. The Solo has Composite, Component and S-Video connections. Its simple just plug your components (Red,Yellow,White) in it and your ethernet connection and thats it.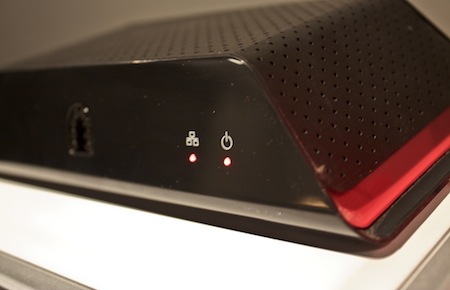 The other choice was the Slingbox Pro and the difference between the two is that the Pro allows up to 4 sources to be connected at a time. Like you can watch your DVD player, DVR/Satellite box and also your video player at the same time. My needs only to stream my receiver so I went for the Solo but the only problem I faced was the 256 kbps upload connection, coz that was our dsl speed at home, but once I started using my 7.2 connection it got solved and went smoothly.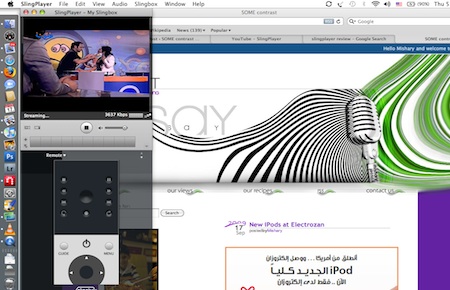 Here is screen shot of my desktop, and I even can connect my laptop to any tv and my laptop would act like a receiver.
I just uploaded video showing also my iPhone streaming my favorite channels and you can see there is a bit lag due to the streaming but its OK with me since I can now watch any where any time my tv shows.
Finally Good & Bad.
The Good:
Works with Macs, Windows PCs
Works with Windows Mobile handhelds Blackberry and iPhone.
Simple, straightforward setup
No host PC or monthly charges required
Decent video quality
The Bad:
No built-in wireless networking support (Only ethernet connection)
Needs at least 256 kbps upload connection.
Still interested?
Then, you can buy it directly from Amazon by clicking HERE and it gonna cost you around KD 43
This entry was posted on Thursday, September 17th, 2009 at 5:56 am