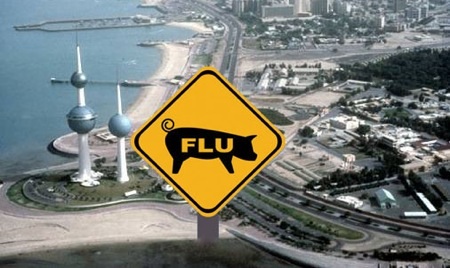 We were discussing the swine flu topic today and someone raised this question: Why does Kuwait have this high percentage of swine flu cases compared to neighboring countries?
A Doctor was present and he had this to say:
"Take the number of cases discovered in Kuwait and compare it to the cases discovered at country X, and then take the number of deaths caused by the swine flu in Kuwait and again in country X, you'd find the that Kuwait's percentage is much smaller than the other country's. This tells us that in Kuwait we have more "reported" cases than other countries because we are more able, financially, to test and discover those cases, whereas in other countries they don't bother to test each sick individual for swine flu.
It costs too much to test for the swine flu. Actually it costs the hospital much less to treat you and provide the necessary medication than to just test you. The UK for example started treating patients who have the symptoms without testing them first (depends on the severity of their symptoms). But since we're in Kuwait, every person with the swine flu symptoms get tested, and thats why we have a relatively a high number of cases discovered compared to other countries.
And to add something, the numbers will double soon, but that's not because the outbreak just got worse or bigger (That's what Kuwaitis like to say at diwaniyas), but the truth is, it's because a new lab dedicated to swine flu tests just opened, And naturally this new lab will report more cases as the amounts of tests increase."
So don't freak out just yet!
This entry was posted on Thursday, September 10th, 2009 at 4:48 am