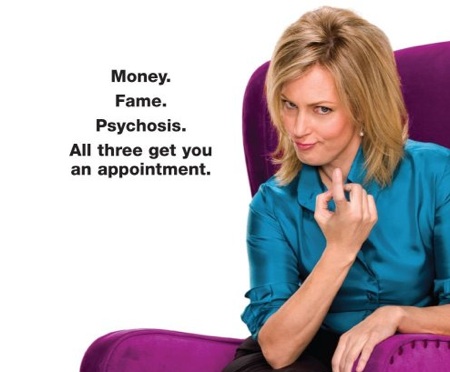 I enjoy watching: Free Radio and Head Case. Both are outrageously funny and have the most embarrassing situations.
Head Case is about this psychiatrist who lives in a hotel, and is unethical and emotionally unstable i.e. A mess. She is a psychiatrists to the stars, all her clients are celebrities, but she talks about how screwed up her clients are to everybody. This show is off the hook.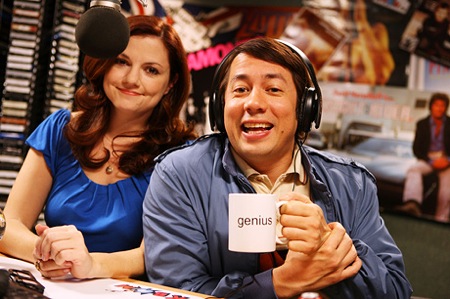 Free Radio is a show about a radio program that airs in the morning and has 2 hosts, one of them is this clueless host, lance, who utters the most embarrassing things on air. The show has a unique thing going on, it is completely improvised, and the guests who appear on their morning show are real celebrity guests promoting real events and projects.
This entry was posted on Tuesday, October 20th, 2009 at 11:34 pm