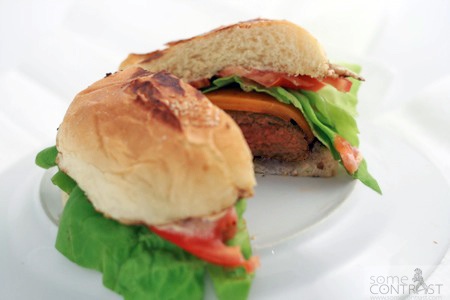 As I told you on my earlier post, My friend was bent on having a fake shack burger this weekend. The recipe had main things to follow: the meat type, the veggies, and the sauce. We didn't follow the recipe a 100%, But tried the best we can to not totally stir away. We bought all the needed stuff and headed to chalet. I didn't care much for the sauce since I knew I wouldn't get it right, and we had our own little secret of a sauce (that is the Mazolla spicey mayo). So yeah, we passed on the shack sauce.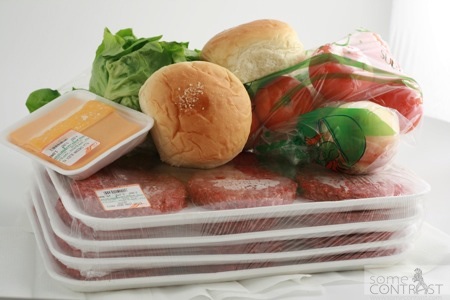 We went to Sultan Center and got the beef burgers. 3 different beef cuts; Sirloin, brisket and chuck. Sultan center had the sirloin, and part of the birsket, but no chuck. To make a long story short, we managed to replace one of the unavailable pieces with another piece that is supposed to taste the same. The guy then put all the pieces in a grinder, twice, adding only salt and black pepper. Then pressed them into patties, 24 burgers, each burger was 200gm.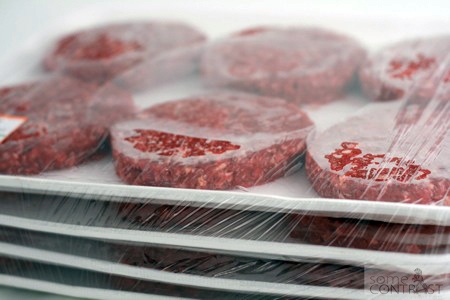 For the best buns you've got to pass by Fuddruckers, they sell them. We got the burgers from Sultan center, the nice cheddar cheese from their fresh cheese section, and the veggies (white onion, tomatos and lettuce) and headed to the chalet.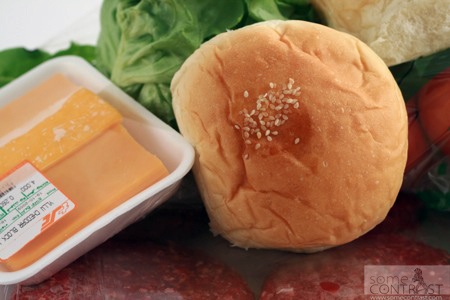 The process was very simple.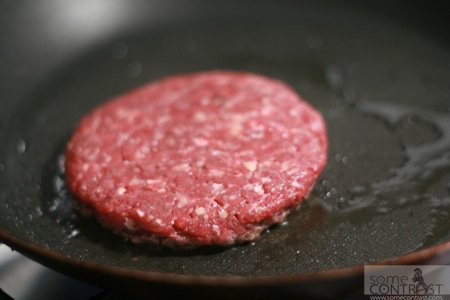 Put the burger on one side for 4.5 minutes, the other side for 4.5 minutes, and you'd get a medium burger.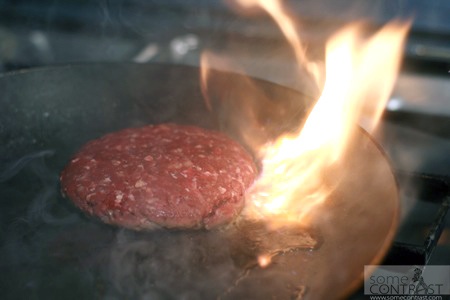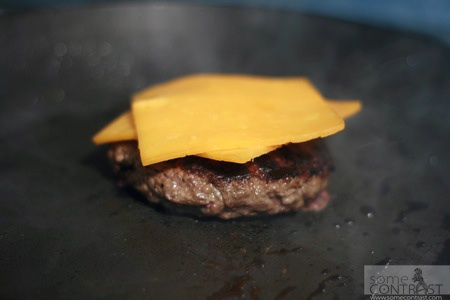 Melt the cheese while the burger's still on the pan.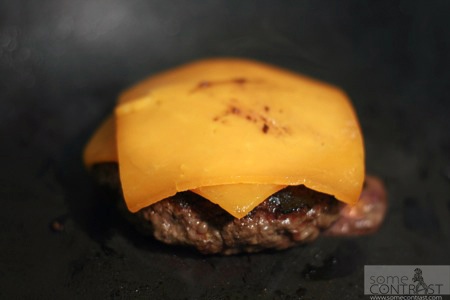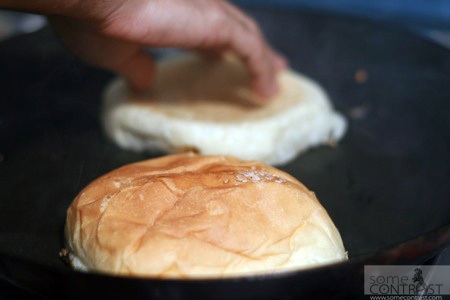 Warm up the bun, and give it that extra touch.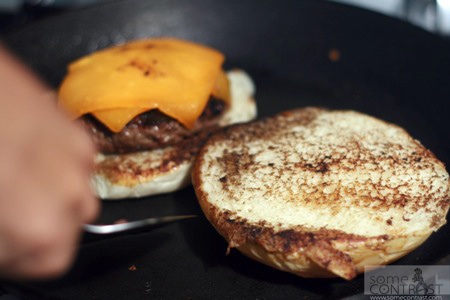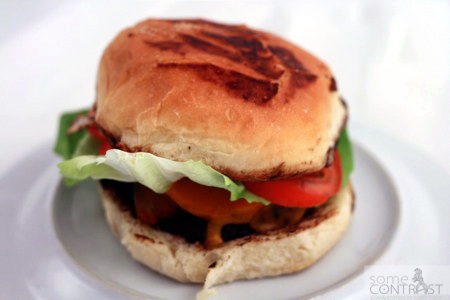 And voila!
Although I haven't tried the real shake shack burger, I think this ended up totally different. On my burger I used  a slice of cheddar cheese, a big slice of white onion, a slice of tomato, lettuce and the Mazolla spicey mayonnaise. It tasted great. It tasted like  a fancy burger. We got the best result with the frying pan, however when we grilled them outside and used the charcoal grill, it didn't end up as good, it got dry and wasn't as juicy (the pattied kept losing it's juice throughout the grilling process). So yeah, for best results use a frying pan and grill it for 4 or 4.5 minutes on each side.
I think it was great and I would do it again, but with smaller patties, and not on a charcoal grill. Oh and be careful if you're grilling those at home, they emit a LOT of smoke.
Thanks a lot HBZ for the help.
This entry was posted on Sunday, October 25th, 2009 at 9:08 am