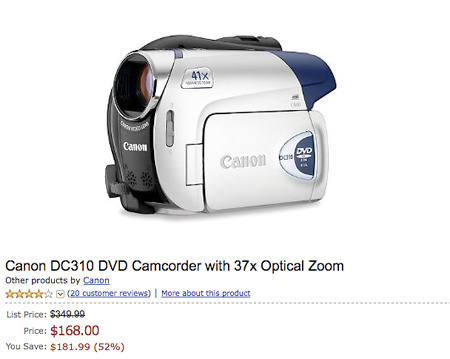 Today I came up with three items and will begin with Canon DC310 DVD Camcorder which was priced before at KD100 and now its only KD48 including shipping,
DVD-R/-RW/-R DL Format
Only 8cm (3 inches) in diameter
Discs can store up to 80 minutes of video (up to 108 minutes on a dual layer disc) and are compatible with most old and new DVD players
37x optical zoom with image stabilization
2.7-inch widescreen LCD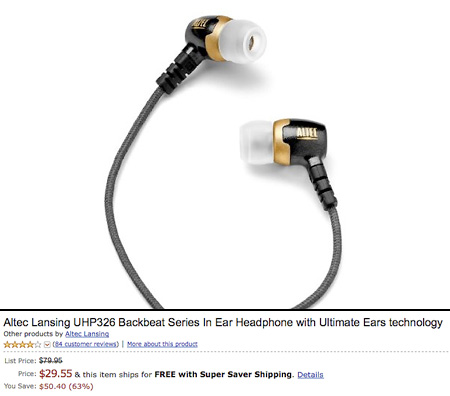 The second item is Altec Lansing UHP326 headphones which was priced at KD23 and now its going for KD8.200 including shipping.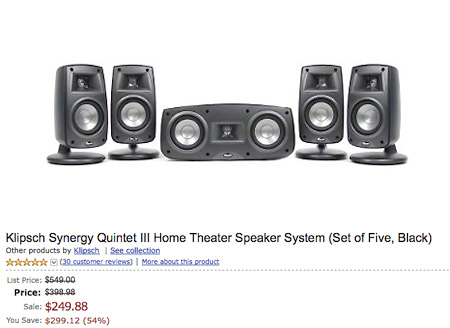 The last item was Klipsch Synergy Quintet III for only KD71 shipped, originally priced at KD157.
Spects from Amazon:
Five piece surround sound package for your home theater
Horn-loaded tweeters maximize live qualities of music and movies
High-output woofers deliver room-filling bass
Power-handling capacity (satellites): 200W maximum per channel @ 8 ohms; power-handling capacity (center-channel): 300W maximum @ 8 ohms
Clean, modern design fits any living environment.
This entry was posted on Tuesday, November 17th, 2009 at 10:18 pm