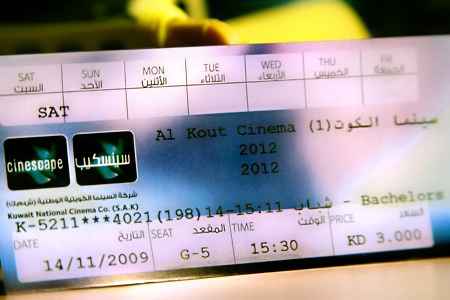 The movie rocked. I don't know why it got negative feedback from some our readers and from some bloggers coz I for one loved the movie and it totally met my expectations.
What were my expecations?
Earth destruction ✔
Huge effects ✔
Cheesiness to minimum ✔
Extremely good graphics ✔
Lots of Action Scenes ✔
Entertaining ✔
I got all my expectations checked!
Aside from the many goodbyes's scenes, where everyone was saying their final farewells, which kind of dragged on for a while, I liked it a lot, and found it exactly how I wanted it to be.
One question remains though: With all the money they spend on movies each year researching, getting information from scientists, developing state of the art machines to make their movies as believable as possible.. Can't they for ONCE get a decent arab guy to tell them how do we wear our Dishdashas and Ghetras!!!
This entry was posted on Saturday, November 14th, 2009 at 10:51 pm