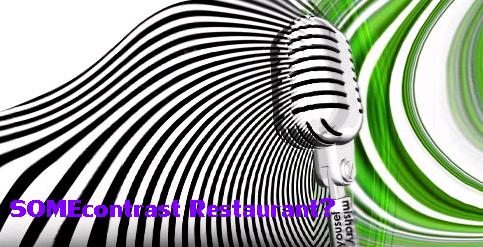 Me & Yousef got this email couple of times  from this lady asking us to book her a table and for 6 other persons, Now the question is, Is there any restaurant called SOMEcontrast? because what i concluded from her several emails that SOMEcontrast's restaurant is really good because she's insisting on booking in that restaurant.
Here is the email:
"Dear Sirs,
Kindly call us asap as we are unable to contact you. Pls book 1 round table
for 7 person for dinner for tonight.
My cell no. : XXXXXXXX
Thanks
Regards,
Celine"
This entry was posted on Monday, November 9th, 2009 at 12:00 am