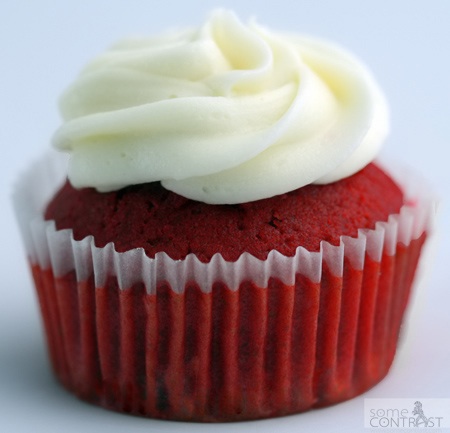 Not another homemade cupcake you might say. Well let me tell you something.. some of those home based bakeries are great! and I don't want you guys to miss out on them. So far, the home based places that I have reviewed got amazing response from my family and friends, and this one won't be any different.. inshallah.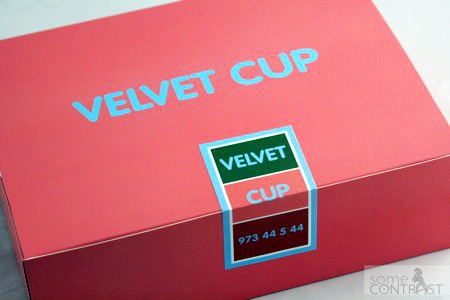 Velvet Cup is a cupcake business that is home based. We received the cupcakes and they were all in a very distinguishable deep-red shade. The color stood out and made for great pictures.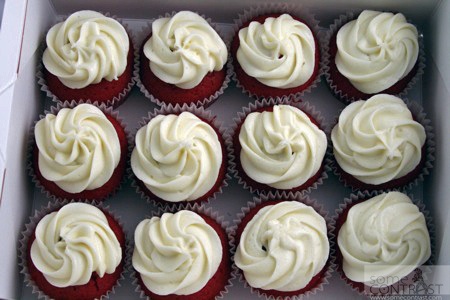 I tried my first after hearing my friend enjoying his. I gotta say that it was really really good. I mean, all I'm asking is for in a cupcake is for the cake to be moist, with balanced sweetness and smooth, and I got it all in this one.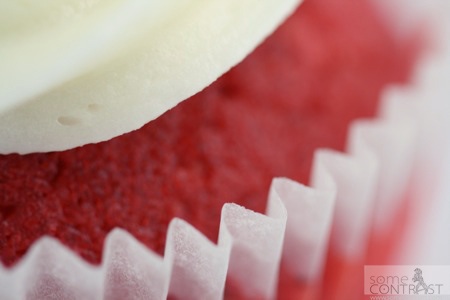 I loved how fresh it was, the cake itself, it was very soft and smelled great. The frosting was to die for! Absolutely and dangerously delicious the frosting was. I had the same reaction with sugar and spice's frosting. You know, sweet and smooth and just goes well with the cake itself, it compliments it, so that there is no overkill with the sweetness. I appreciated that.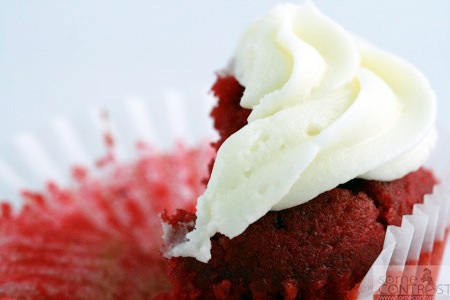 Scrumptious!
Bottom line: This place is good. Presentation wise and taste wise they got it all together.
Definitely recommended!
To order call: 973 44 5 44
I should've asked about the price but I forgot. will update soon.
This entry was posted on Wednesday, December 30th, 2009 at 12:31 am