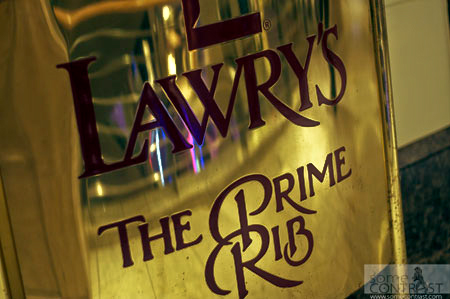 When we first decided to go to Singapore I've tried to do some Google search on the restaurant there, and wrote a list of restaurant to choose from, one of them was Lawry's. Let me first talk about it's theme, well it reminded me a lot of Entrocote but not the food, it doesn't have a set menu or any thing but I mean the decor and the waitresses who dressed like a french maids.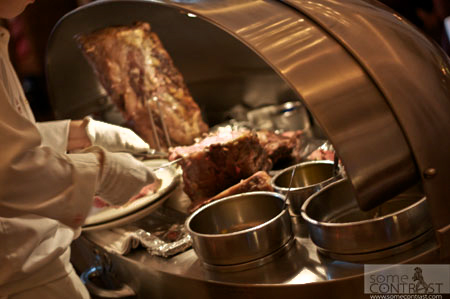 This resturant specializes in roasted meat, but we ordered the grilled steak which was great but i think i regret my choice after seeing other people ordering the roasted meat as u can see in the pictures, it looks really tasty!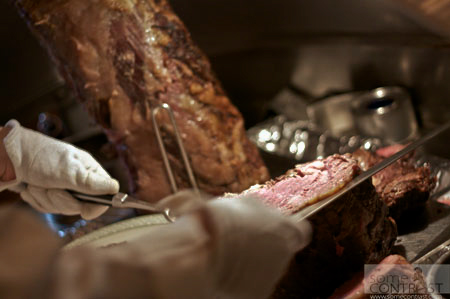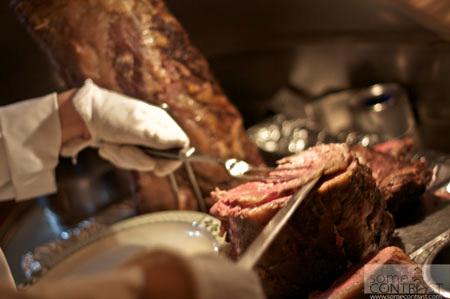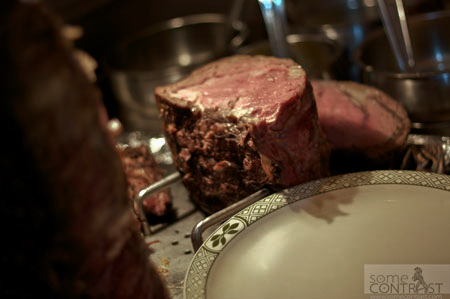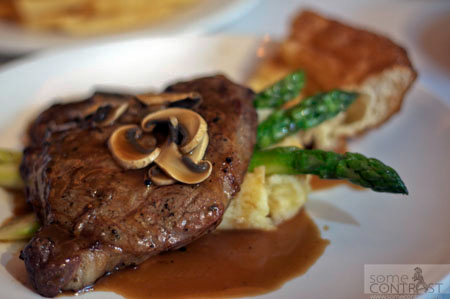 The ONLY steak they serve was the Rip Eye which pictured above.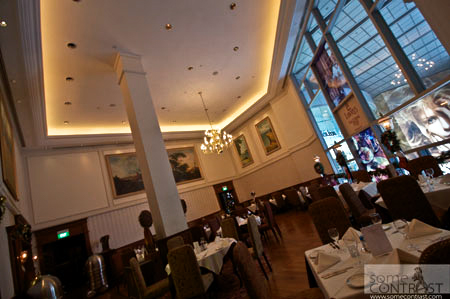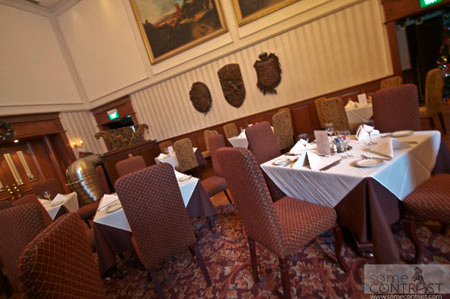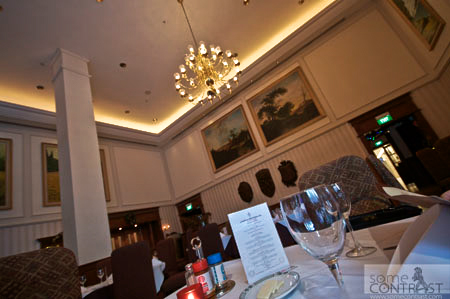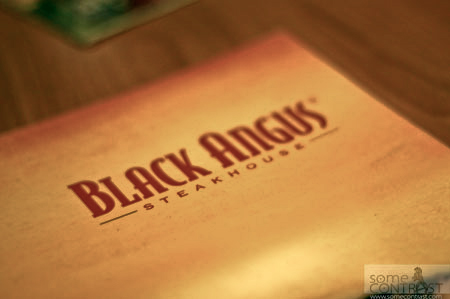 The other restaurant we've been to was The Black Angus steak house, from its name I thought that it will find this fancy restaurant which specializes in steaks.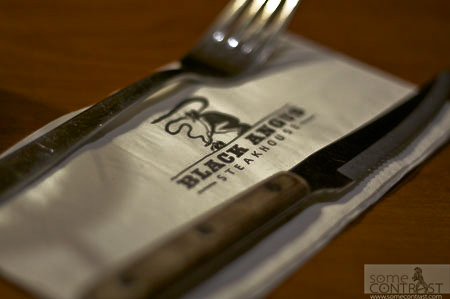 well it serves steaks, and the steak was ok, but just ok! nothing special about it. Something like Gaucho for example.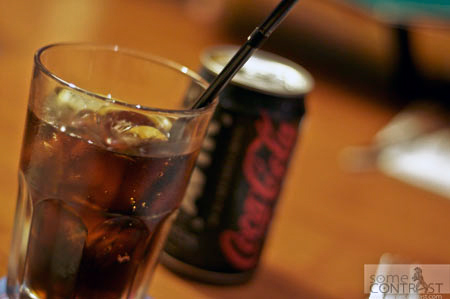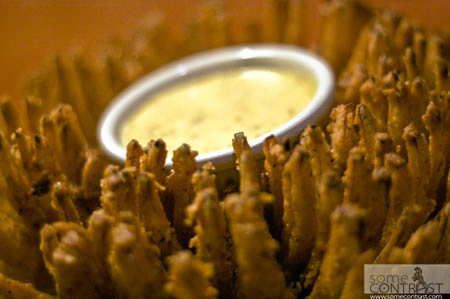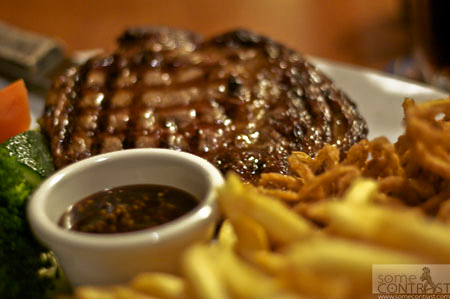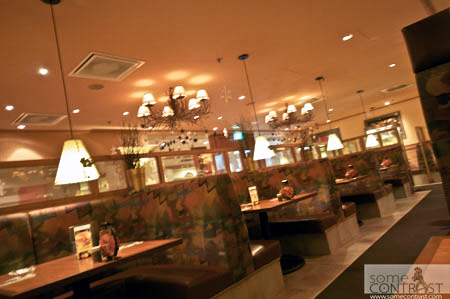 For this restaurant the decor and atmosphere reminded me of Buffalo's here in Kuwait. I thought maybe because it's in a Hotel it will be much fancier than this. I wish that I could have taken pictures of the restaurant but the "incredibly freindly" manager said no, u can only take pictures of ur food on ur table! and before that when he was showing us our table I asked him if we could sit beside the window if possible and he directly replied "Do u see any window?" any way…
the food was ok but no need to go back there again.
if u r intrested in going to singapore and want to find some restaurants u can check out this web site by clicking HERE
it was very helpful, u can read people reviews and food they recommand and somtimes real pictures of there orders taken by customers.
so by this post I will be completing my trip to Singapore, hope u enjoyed them and find them useful 🙂
This entry was posted on Thursday, December 3rd, 2009 at 12:17 am