Since my office got shifted to a new location, my computer position also changed, and my screen now has been easily looked at by collegues and they'd know everything I do. No privacy. It was really annoying, So couple of weeks ago I was found a solution for the problem, thanks to Ahmad, for telling me about the 3M privacy filter which is really do the job for me. All you need is to enter you monitor's brand and model and it will automatically select the ideal filter.
For more details and pictures comparison click below.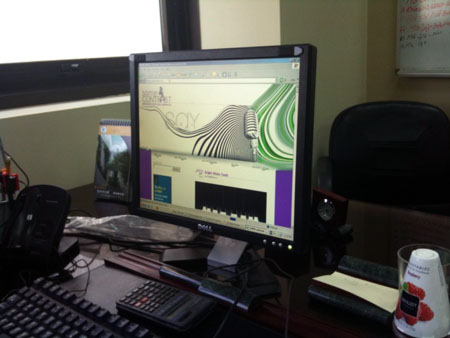 Above the screen without the filter and you can see how very visible my screen is.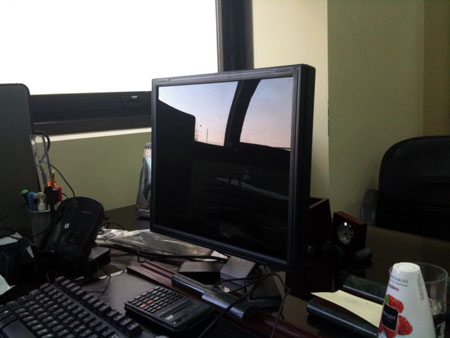 Now this is with the screen filter attached, it gives the impression that my screen is off! which is really cool and you can notice how close I am to the monitor, so from this point which is almost 15 cm far from the center of the monitor no one can see what I'm doing 🙂
Its also available for laptops, mobiles and CRT monitors. Now when it comes to the cost I think its a little costly since it's, with Aramex shipping, around KD40 which I think is a bit expensive. But hey it does the job.
If you're thinking of getting one just click HERE
This entry was posted on Tuesday, December 29th, 2009 at 10:57 pm