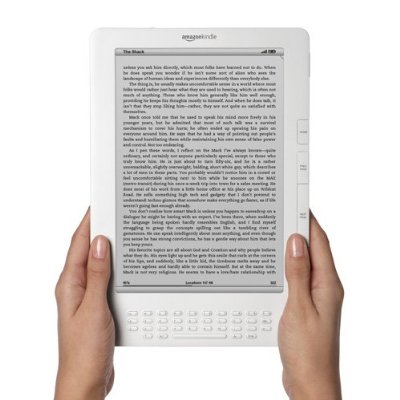 Amazon.com Inc is to sell its larger Kindle electronic reader, aimed at students, businesspeople and newspaper readers, in more than 100 countries for $489, following the rollout of its original device last year. – Source
Do you think there is a market for it in Kuwait?
Personally, I can't buy this device. It wouldn't be healthy for my wallet. I have plenty of books I bought from abroad and they're all waiting on my bookshelf to be read. I just can't afford having this device and the access to the huge selection of books.
But then again, for book lovers this would be their savior. We all know the state of bookshops in Kuwait. This might be heaven sent for them if it reached and worked in Kuwait.
This entry was posted on Thursday, January 7th, 2010 at 12:39 am