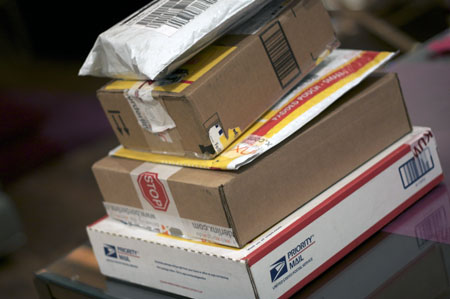 We have reviewed DHL EasyShop back back in 2008 when it was called DHL @ Home Service. Back then it was different. There was no tracking system and no website to go with the service. The prices they charged were a joke and their packages get stuck in customs every single time.
Now to the current rebranded forwarding service, DHL EasyShop. I read about it in more than a blog and you can notice that people are just frustrated with Aramex and are reaching for something else, not sure what aramex did to break the camels back, but I welcome change if there is something new and better. I consider the rebranded DHL service new because it took what was potentially a great forwarding service and actually made it a great service. So many things has changed and it's mostly for the better.
I ordered 5 packages and had them sent to DHL, all 5 were light; 3 below 0.5KG and 2 above. This is what I have to say about the service:
Pros:
1-The tracking system is great. Just great. Very detailed. I had it connected to my mobile so that every update gets pushed to the iPhone and it worked perfectly.
2-The pickup place doesn't close till 12am which is very convenient for those of you, who like myself, have to work till after 4pm.
3-The shipping takes exactly 4 days. I had 5 packages, each shipped separately with a different tracking number, and all 5 of them took 4 days to arrive.
4-The price I paid for the 5 packages was very reasonable. I paid KD22.5.
Cons:
1-They don't deliver.
2-They found only 2 out of the 5 packages at first, and I had to look for and provide all the tracking numbers for all of the 5 packages in order to find them.
I find this experience with dhl enough to make me switch.
This entry was posted on Monday, January 11th, 2010 at 12:05 am