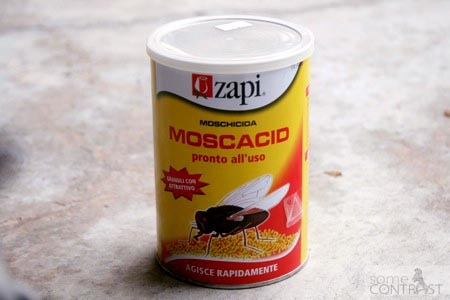 I'm sure most of you are annoyed out of your mind by flies when you're outdoor, and so are we. We tried everything but nothing works better than this thing pictured above. All you need to do is pour some in a plate and place it somewhere close. The pesticide that looks like brown sugar attract the flies and once they get a taste, they're doomed. It works wonderfully.
How does it work:
"The insect, attracted by the sugary granules and the sex pheromone contained in the bait, licks them and gets rapidly poisoned."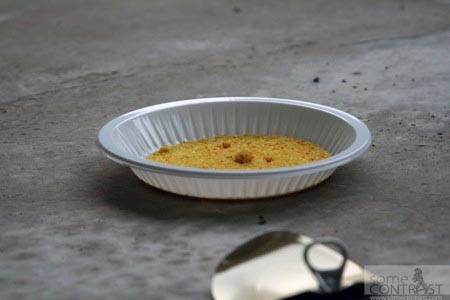 This is how it should look like awhile later, LINK.
I got it from Abdali Co op, but I'm sure you can find it somewhere closer if you looked.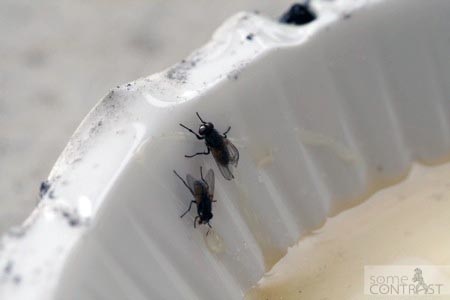 Pouring Honey into a plate and waiting for the flies to drown in it.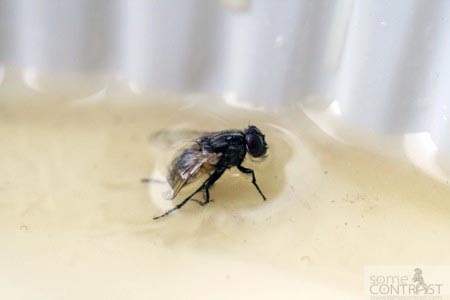 It's in there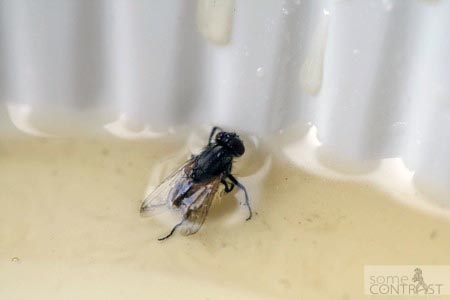 Struggling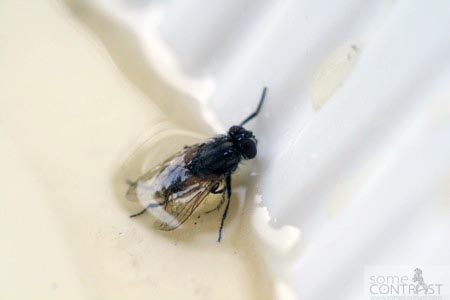 Reaching out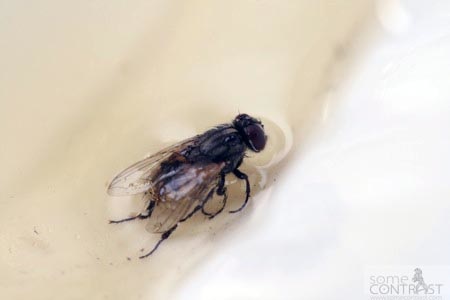 Dead
There were dozens of other flies roaming around.. So yeah I'd go with the first solution if I were you.
If I'm not mistaken it was KD3 a can.
This entry was posted on Monday, January 25th, 2010 at 2:25 am