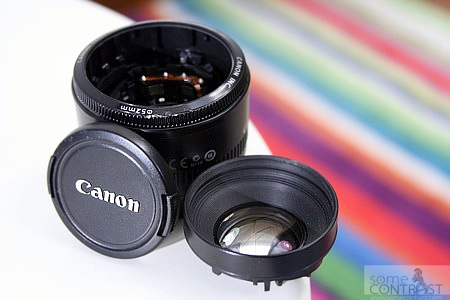 One of my best lenses fell (along with the camera.. Gasp!) on the cold harsh asphalt outside our house, and pieces of little things rolled out of it's little body.. Poor little thing. I'm over dramatizing by the way coz I'm gonna throw it away and buy another one just like it. ThankGod nothing happened to the camera, coz it fell along with the lens, very tough camera! Mashallah.
This is the last picture I took before the fall. Isn't it just captivating? 😛
This lens is the best investment I've made when it comes to buying things for my camera. I think it's a great lens for 2 reasons: First because it's really cheap compared to the other lenses, secondly, I love this lens coz it makes dull pictures look good and makes me look like a great photographer, not that I'm not, but yeah it makes me look even better 😛
I loved it and I'm gonna buy a new one just like it. it's $99 and I highly recommend it.
I've taken These pictures with this lens.
This entry was posted on Friday, January 29th, 2010 at 12:00 am