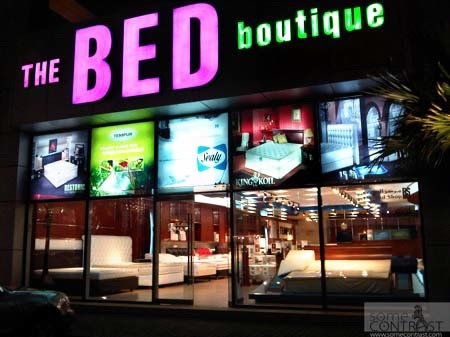 My friend and I wanted to buy good pillows for some time now but we didn't know where to look, the best we could do was IKEA, all my pillows are from there and I wanted something different. We went to a couple of places before deciding to go to Tilal complex, and thats how we came across The Bed Boutique.
It has a big collection of bed pillows and they're so diverse. I use the word diverse because before going to The Bed Boutique, we were at The American Mattress, and their collection was disappointing. All of their pillows were kinda the same, the pillows doesn't differ much and their prices were exaggerated.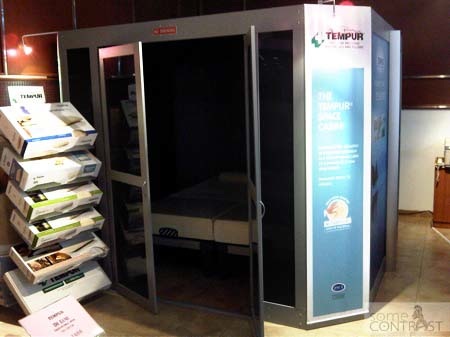 Back to the Bed Boutique. They have a little room where you can try all of their pillows while having lots of privacy. The room is tiny and has one king size bed. The sales person actually encourages the customers to kick back and relax in that room and use it as long as they want, and take their time to decide which pillow to go for. I tried multiple pillows before deciding on their Tempur pillow.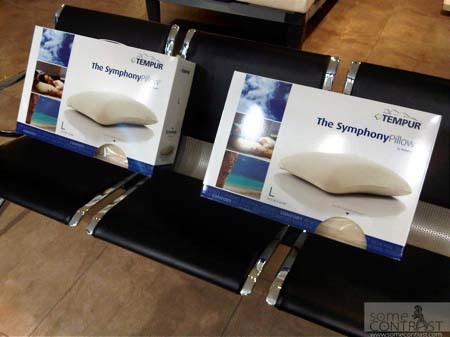 The Tempur pillow I got is called Symphony, and it's for KD44. It's not cheap. You can get it online for KD30, but it's heavy so I don't know how much you'll end up saving after paying the shipping costs.
It's my 3rd night using the pillow and I'm enjoying it so far. It feels like a memory foam pillow at first, but it's not, it's different and much more comfier. You have to try it out if you're looking for a pillow.
The Bed Boutique is at Tilal complex, Shuwaikh.
Phone # 22256172
This entry was posted on Wednesday, February 3rd, 2010 at 12:06 am