I came to Scotland without having any idea what to expect, no one I knew came to Scotland and no one told me anything about this land of Scot. So if you wanted to beat any info outta me about scotland, I'd spit the word 'braveheart', and that would be it.
So when we first arrived, we got to learn Scotland's main cities, which are:
Edinburgh. (Capital)
Glasgow.(Big city, very important and famous. Many big names have concerts in here)
Aberdeen. (eb kel basa6aa tegdar tegool enhaa eshwaikh el sena3eyaa .. ehyaa el man6aqa el sena3eyaa 3endohom o men garadat 7athey hathy ely ana saken fehaa!)
Inverness.
Stirling.
Perth.
Dundee.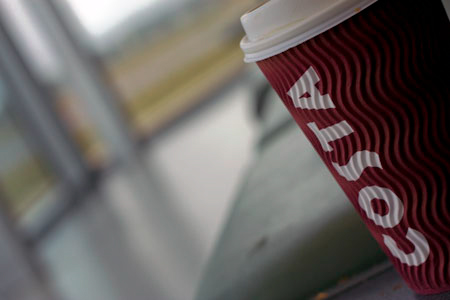 Ofcourse one of the things we learned early in the trip, is that there are no direct planes to Aberdeen, only via London. I think 90% of international flights doesn't land in Scotland, maybe 4 0r 5 airliners have routes to Scotland, or at least that what I felt like when we tried to book a flight.
One of the things we also learned from staying in Aberdeen, is the city is cold throughout the year, the tempreature varies from a -10 to 25 degrees max. It's an industrial city, so you shouldn't expect any shopping places or entertainment, and discovering that felt like a slap on the face.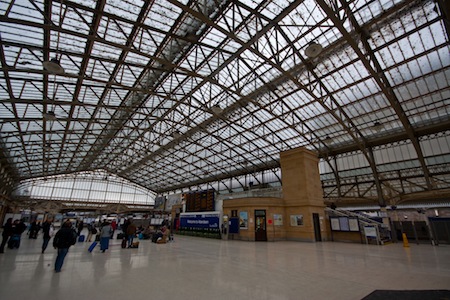 We went to the train station directly after landing. (wallah el 3atheem bel sora waaayed a7laa men el 6abe3aa!!)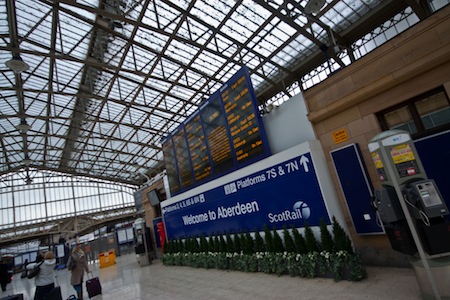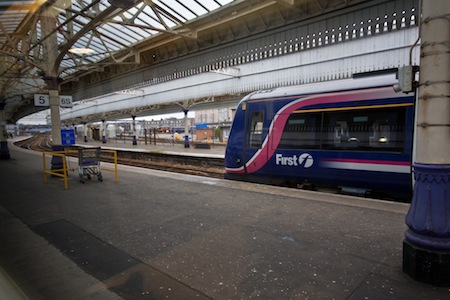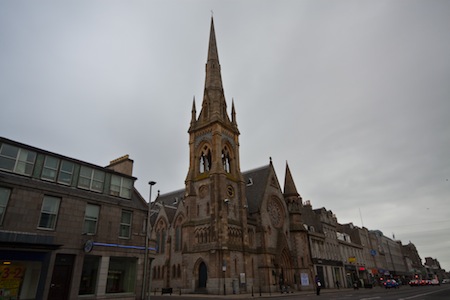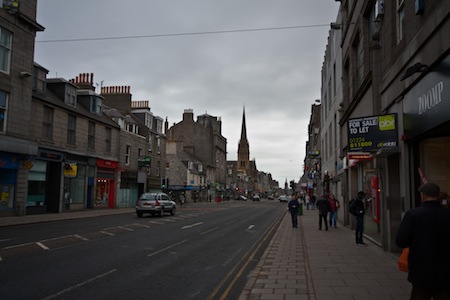 The second slap on the face was this street, Untion street, it was supposed to be their best one, 3-4KM long, and was like the upper scale kind of streets.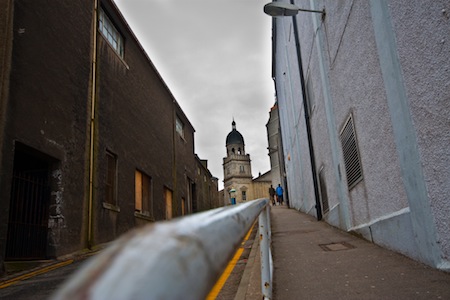 We decided to rent a place right behind Union street, it's a couple of meters away in this picture.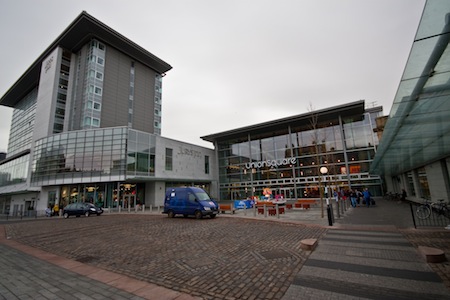 This is the one and only mall in Abredeen and it's called Union Square. It looks promising, it's only 3 months old and lots of shops inside are yet to open.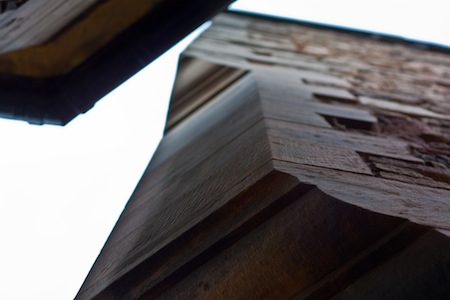 Overall. The place evedintly suck. Big time. Will I ever come back willingly? 100% No.
But we heard that the capital Edinburgh was different and we went there, and it was very different. We liked it a lot, we went to that one great castle over there and we loved it. I'm gonna write about that trip soon.
Word of advice, don't go to Aberdeen unless you were paid a million KD. Oh and make sure to get the cash in advance.
This entry was posted on Sunday, March 14th, 2010 at 12:42 am