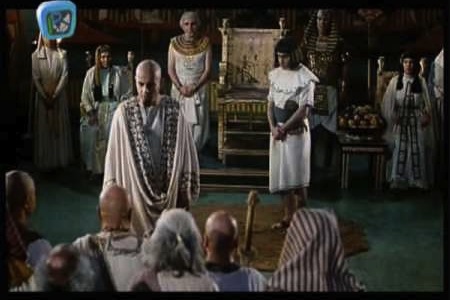 Mom just finished watching a 45-episodes of an Iranian series of Prophet Joseph's (AS) story. After finishing it she sat and told us how sad she is that it ended, and that she enjoyed it one hundred percent. As she was telling us about the series's highlights, she mentioned a specific scene that she thought was interesting.
The scene:
A monk telling Prophet Joseph how he led the people to believe that the status of the ancient God, Amon, was talking to them. He said he used to hide behind the status and talk to them, and that the temple's wide interior spaces would carry his voice, distort it and make it sound as if it came from the status itself. And by doing that he gained lots of money from their offerings.
Why did she find it interesting, we asked?
She said:
Because it just shows that men faking religiousness existed for thousands of years, and there was always a bunch of people who followed blindly. We have that now. History repeats itself.
This entry was posted on Thursday, March 25th, 2010 at 9:02 am