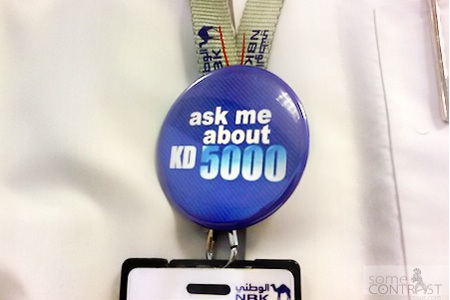 All NBK branches employees have this badge on and it's about their salary transfer offer. Transfer your salary and get a chance to win KD5000. 8 winners weekly.
P.S. Guys don't forget to give your friends who work at NBK a hard time for turning into walking ads. We're doing our best with ours 😛
Update: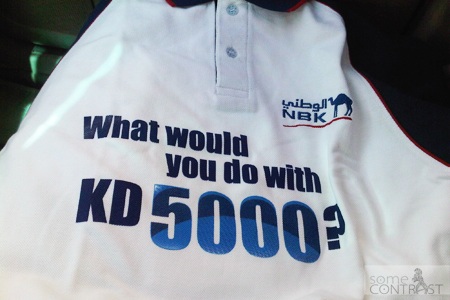 And this is a shirt for the same offer to go along with the badges. Not sure though who is supposed to wear it, but I'm guessing it's for employees at the NBK kiosks in malls.
This entry was posted on Monday, March 22nd, 2010 at 12:55 am