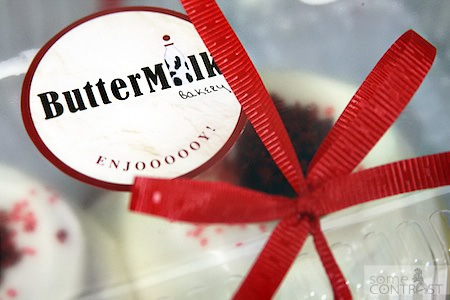 These litte velvet cakes were brought in at a gathering and they were a hit.
The place is called ButterMilk Bakery. The cake's design looked cute and fun, it smelled good as well! I really loved the frosting, it was so sweet and buttery. The cake's tasted less sweet which complimented the whole mix quite nicely.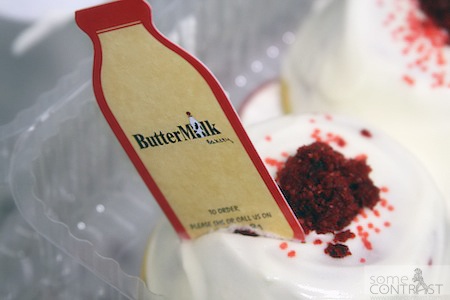 I think they did a good job with this one, but the size was a bit bigger than expected. Midway through the cake I felt like they should've made the portions a little bit smaller. They have a bigger version of the velvet cake as well. Try them out they're worth it.
The little ones are KD12 a dozen.
ButterMilk Bakery
Phone # 9936-1981
This entry was posted on Thursday, April 15th, 2010 at 1:03 am