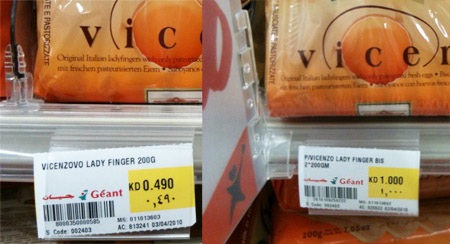 You know how supermarkets operate, they bundle 2 items together and sell them for slightly less. Which works like a charm, and is a great marketing strategy. Well, a reader just sent us the picture above, in his case it was 'buy 2 items for slightly more'. I know the price difference isn't an issue in this case, but I still find this pretty odd.
The thing is, this isn't the first time I see something like that, my cousin and I were at Lulu's a couple of weeks back, and the Rice price was confusing. You'd pay less if you bought two 5kg's bags than buying a single 10kg's bag. Am I missing something? wasn't it always the other way around?
Why bundle two items together if they're not a better deal? An even better question would be, why the increase in price?
Thanks Ferydon
This entry was posted on Wednesday, April 7th, 2010 at 1:22 am