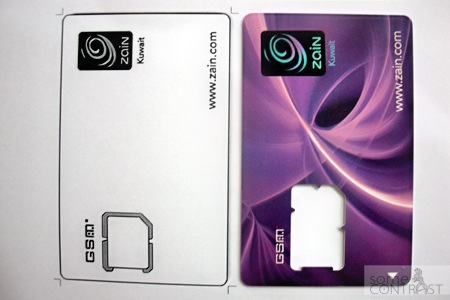 We've got some juicy piece of exclusivity for you guys! A reliable insider just told me the new MicroSim cards are going to be available at Zain on the 28th of April, thats this wednesday! It'll be tested and then made available just in time for the new iPad 3G release date, on the first week of May.
We're putting an end to all speculations! The MicroSims will be here and ready to be used with your new iPads and whatever new technology, on the first week of May!
I'll try and get the real little MicroSims pictures for you soon.
Update:
We were just contacted by Zain, and were told that the MicroSims batch they're receiving on the 28th isn't the first, but actually they've already got MicroSims in the warehouse. They also wanted to further stress that they are the first telecom company to get the MicroSim Cards in Kuwait.
My favorite part of the email was, their promise to provide me with a MicroSim soon, and let me be the first to share the pictures with you guys.
This entry was posted on Monday, April 26th, 2010 at 5:48 pm