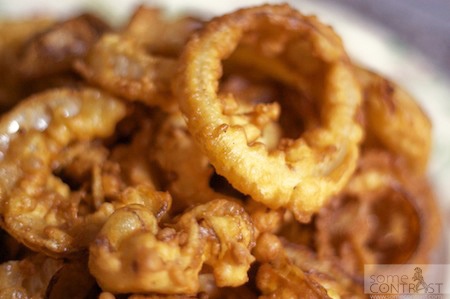 I got an email from my brother about homemade onion rings and the recipe, I knew I wanted to try it out, so I kept in the inbox and used it today. It was surprisingly easy to make!
Ingredients:
– 2 large white onions
– 75grams of flour
– 2 tbsp of starch
– 1/2 tbsp of baking powder
– 1/2 tbsp of sugar
– 1 Egg
– 120ml Milk
– dash of paprika
– Salt & pepper
– Oil
:المكونات
2 حبه كبيره بصل ابيض –
75 دقيق جرام –
2 نشـا ملعقة كبيره –
1/2 بيكنج بودر ملعقة كبيره –
1/2 سكـر ملعقة كبيره –
1 بيضه مخفوقه –
120 حليب مل –
رشة من البربيكا –
ملح وفلفل اسود حسب الرغبه –
وزيت للقلي –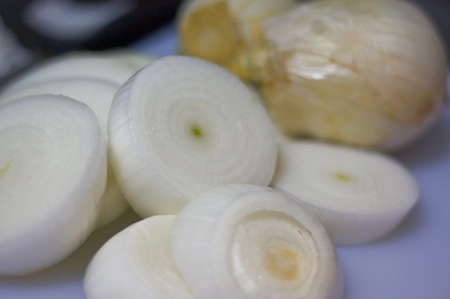 Cut the onions to equal parts (you know what? it doesn't have to be equal parts if you're the one eating it)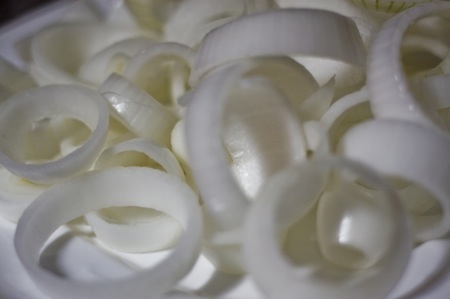 Pull them apart.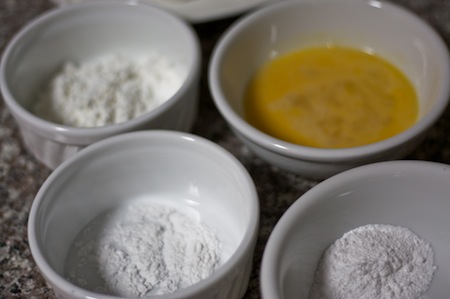 Mix everything together.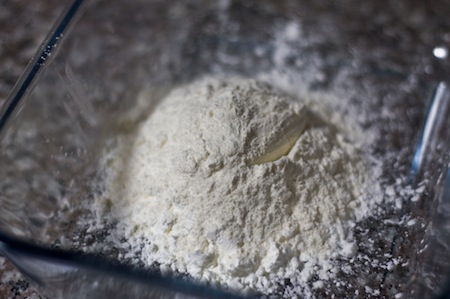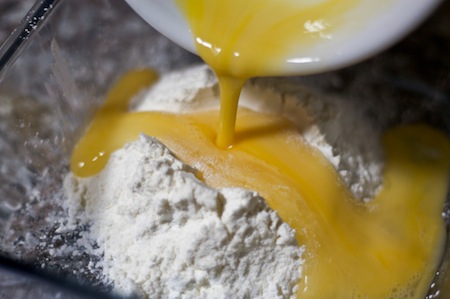 I added the egg in after breaking and stirring it.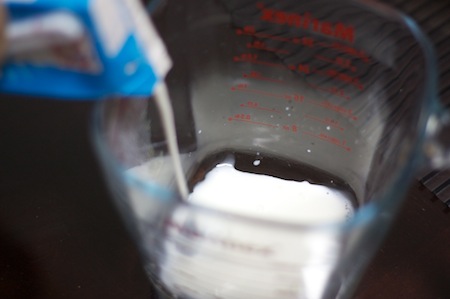 Milk must be 120ml.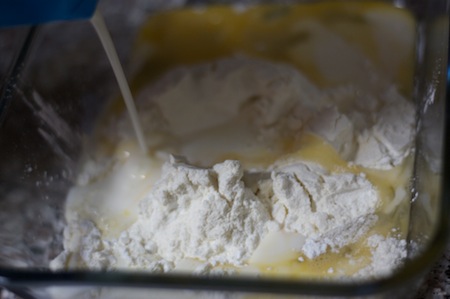 Add that on too.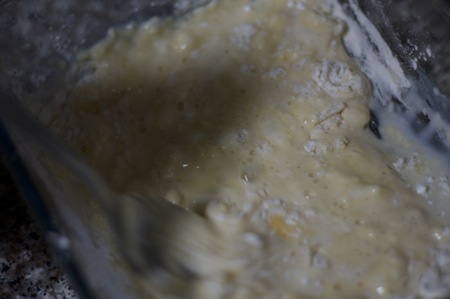 Start mixing.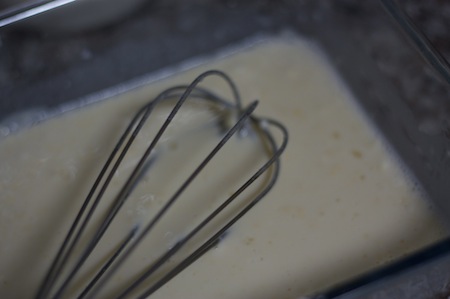 Mix well!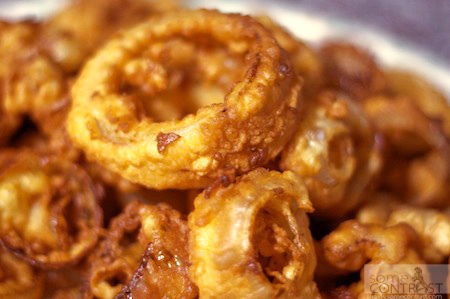 Then take your onion rings, dip them into the mix and throw them into the deep frying pan. Et Voila! It's so easy and it tasted real good. Everyone should try it out.
Thanks INM for the recipe and Labeeba for the help.
This entry was posted on Monday, April 5th, 2010 at 12:14 am