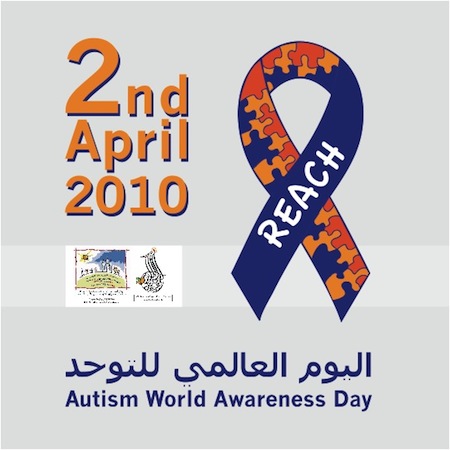 Dr Haya Al Omar has something to say to you about Autism:
What is autism?
Autism is a lifelong developmental disability that affects the way a person communicates and relates to people around them. People with autism have difficulties with everyday social interaction.
International Autism Day is the 2nd of April. This day was recognized by the united nations as an "International Autism day" since 2008.
The Autism Marathon was one of the events that took place on march this year to help support Autism. This was organized by Kuwait Center for Autism, Kuwait Autism Society and Reach Volunteer group.
This year we will also have a booth to distribute free " Reach Autism " ribbons and booklets regarding autism in 360 mall and marina mall.
You can also support Autism by buying Awareness products on line through   http://hadeyastation.com where all proceeds will go to Autism children in kuwait.
The November Bakery will be supporting Autism as well, so pass by the bakery..
and of course join Reach group on Facebook too.
This entry was posted on Friday, April 2nd, 2010 at 11:45 am