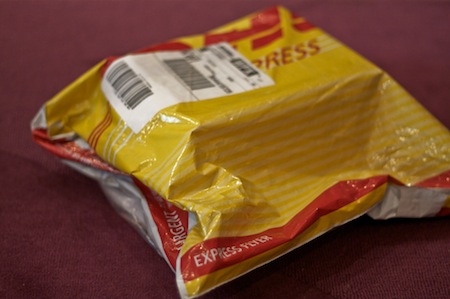 Since day one of releasing Zain's E-GO 21.6 Mb/s, I was worried about sharing the high speed internet with other computers, and from that day I began to search for a router that is compatible with the 21.6 e-go but the result was a big ZERO, because non of the big brands started to develop a router that can handle that kind of speed, yet. Until I found the Dovado 3GN router which is the only router in the market that supports Zain's E-GO.
I'm going to review it and the review will include:
Shape
What's inside the box
Installation
Speed
Compatibility
Price
Drawbacks
Conclusion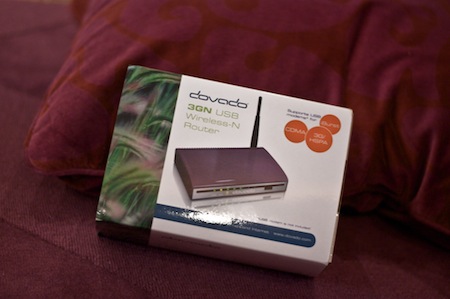 Shape
Its a tiny router in comparison with other routers in the market which gives it a plus, it measures 30 x 157 x 127 mm and weights 280 grams, also it got 4 LAN ports, but don't get excited coz the drawbacks will come later.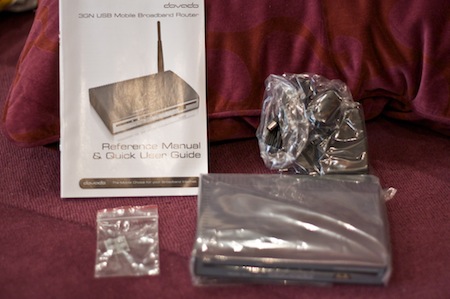 What's inside the box
The Router
Manual
Charger
4-pieces of rubbers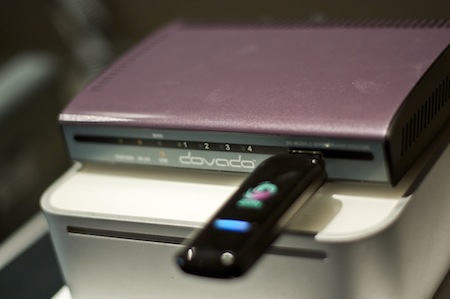 Installation & Compatibility
Its sort of easy installation at first but not so easy when you get to the part where you need to update the firmware to get it compatible with zain's ego, coz you will face a lot of errors. You should know and note that the updating process is ONLY achievable with Windows OS, and it was so hard getting a windows laptop in a home that got 10+ Macs laptops and CPUs 🙂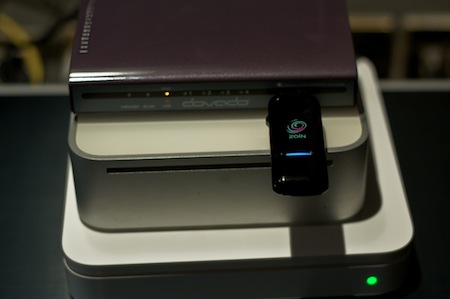 Speed
This is awesome you will get almost the same speed that you used to get it with the USB.
Price
It will cost you around KD45 with shipping to your mail box. They do ship to Kuwait (4 days), but that'll cost you an extra KD30.
Drawback
Now here it comes, the one and only drawback for this router is the stability. Its really annoying that you will have to reboot it every 30 mins. Yes every 30 mins! I used it for 5 days then I got pissed off, and got back to Zain's Adapter. I know it won't give me my real speed but.. really stability comes first in my list of priorities.
Conclusion
Until I can make it work without that one drawback, I wouldn't recommend it.
This entry was posted on Saturday, April 3rd, 2010 at 11:41 pm