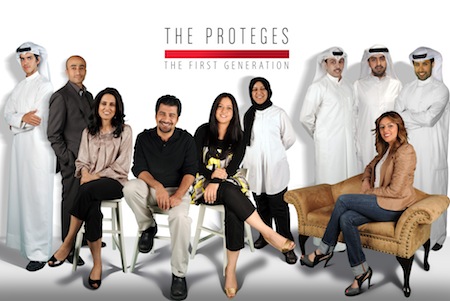 I got to know about The Protégés a couple of days ago and I really like what the program is all about.
The Protégés is a national program for the youth to help build their personalities so that they become the most qualified leaders in future years. We will teach them about Kuwaiti culture, art, music, theatre, religion, politics, sports, and everything that was a part of building Kuwait. This program will broaden their horizons by teaching them about things they do not experience on a day-to-day basis. We will shed the light on unpopular yet influential people, events, and issues that seem to be forgotten in today's media. What makes The Protégés unique in that it approaches the curriculum in a creative manner. Students will not be bored by typical lectures because our program is all about activities, fun, games, trips, significant social figures, and more! After all, the program will take place in summer and no one wants to be bored on his or her vacation.
The Protégés made its first public appearance on April 14th in Kuwait University's CBA and is setting a booth in CBA this week to encourage students to register and collect applications. We will soon be moving to GUST, AUK, and other colleges and high schools.
Mentors: (order according to attached picture left to right)
Meshari Al Mufareh
Yarub Burhama
Rana Al Khaled
Shamlan Al Bahar
Bedour Al Shebli
Reem Al Hunaidi
Aziz Al Adwani
Hamda Al Yousef
Hamad Al Sayer
Abdulla Al Essa
Abdulaziz Al Loghani (isn't in the picture but worked hard to establish the program)
Applicants can register on our website or at our booths.
Thanks Maryam
This entry was posted on Wednesday, April 21st, 2010 at 1:04 am