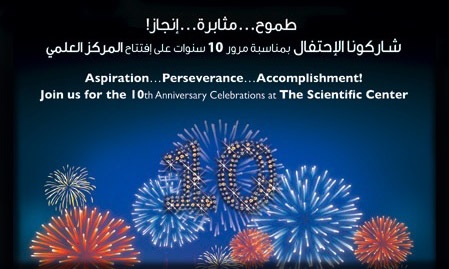 Press Release:
The Scientific Center will be celebrating its 10th Anniversary on April 17, 2010. To honor this very special day, celebrations will be held on Friday, April 16th at 4pm. There will be workshops by Discovery Place and face-painting and magicians for the kids courtesy of Burger King.
The main events will begin at 6:30pm with a speech by Chairman & MD Mr. Mijbil Almutawa and hosted by Entertainer Shaaban Abbas. A documentary showcasing The Scientific Center's first 10 years will be introduced to the public followed by an interactive video show. Miami 2 will rock the Central Court and a traditional Kuwaiti dance troupe, Al-Jinadriya, will perform. The grand finale of the night will be marked by a spectacular fireworks display.
The Scientific Center opens at 2pm on Friday. To enter the Scientific Center on April 16, purchase a ticket to any 1 of the attractions: IMAX, Aquarium or Discovery Place. As this is a huge celebration, only ticket holders will be allowed entry.
For more information, please visit the website at www.tsck.org.kw
or call 1 848 888.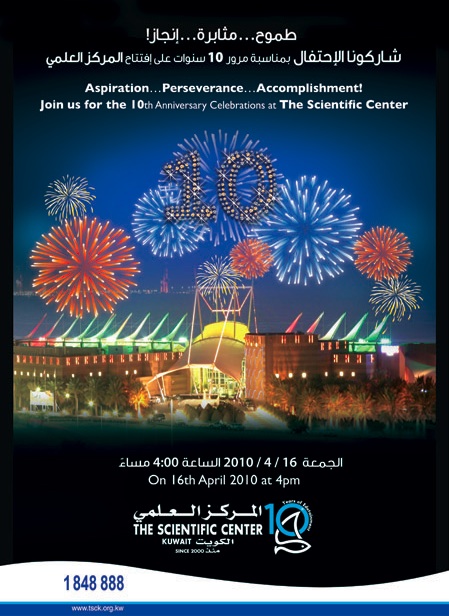 This entry was posted on Wednesday, April 14th, 2010 at 12:09 am