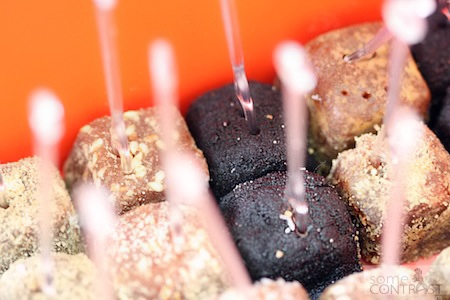 Tmreya is a traditional Kuwaiti dish that has been on our menus before we even knew what a menu is. It's famous for it's nutritious values and vitamins. The Tmreya dish was revived by a local business and is now back in a new shape with many different added flavors.
Tmreya offer the traditional dates puree dish with a twist that is both nicer and more practical. The tmreya served in a stick, and with different flavors, like; Cinnamon, Oreo, M&Ms, Darabeel, Marshmallow, Digestive, and many more. There are also 3 dipping sauces to choose from: Chocolate, Caramel, and Hardah هردة (Sesame paste / Tahini).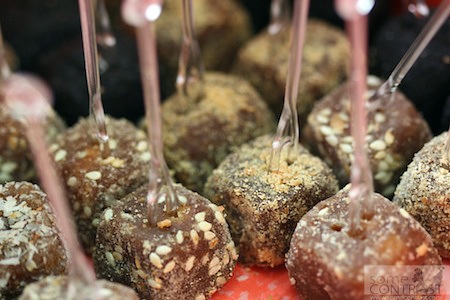 I like it that they took an old traditional dish and turned into a modern presentable dessert, exposing the new generation to the old recipe.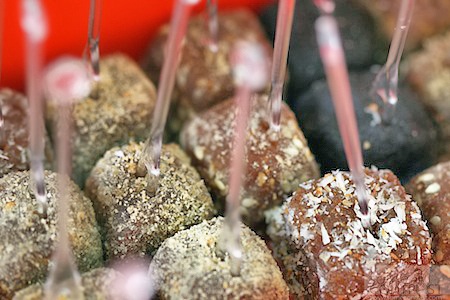 Tmreya is located in: Khaldiya and Qadsiya Co ops.
Phone # 2492-6422 and 2253-1929
This entry was posted on Saturday, April 17th, 2010 at 11:31 pm