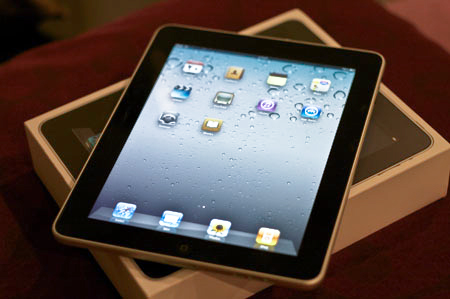 So, Electrozan were kind enough to send us the iPad yesterday to play around with it and review it, okey.. you all know how much I love Macs, but this is different! I'm sure most of u will say that it's just a big iphone, but this is a kind of product that can't be in the same room with you, without you finding yourself itching to have your hands all over it! I mean even my mom asked to have a look at it and try it! I know this might sound like a childish expression but "it's really really COOL"!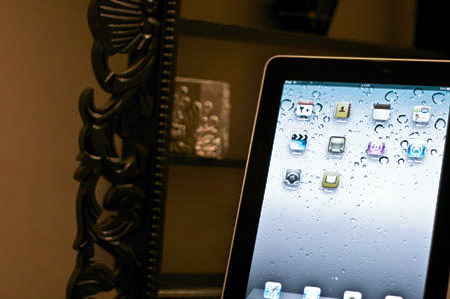 Since a lot of reviews are published online I wont go in details about it, but let me highlight some of the issues:
First the screen is gorgeous its bright and clean. The browser is great, a real fully functional browser. For example you can login into your bank account and transfer some money with it, also tried to book an online airplane ticket and it took me to the final step which is great for a tablet. The iBook app is amazing, kinda feels like holding a real book: Keyword "kinda."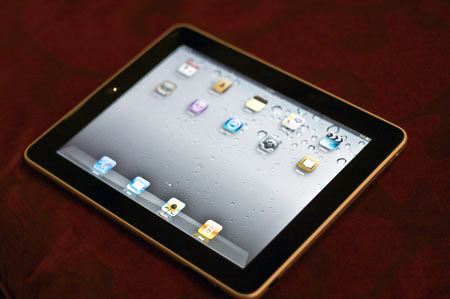 The thing that I didn't expect it from the iPad was it's weight, it's heavier than expected which kept me switching from one hand to the other. Also the Apple App's iPad section is very limited in apps compared with the iPhone's, but thats no big deal, I guess its just a matter of time.
I'm still playing around with it. Getting to know the device.
I just want to thank Electrozan for giving us a chance to play with Apple's latest gadget and to review it.
This entry was posted on Tuesday, April 20th, 2010 at 11:00 pm